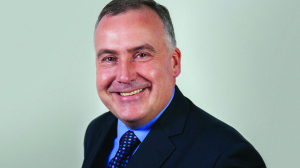 Ceredigion MP Mark Williams met with Cut Tourism VAT Campaigners yesterday to discuss how a reduction from 20% to 5% would benefit Ceredigion and the entire Welsh tourism industry.
Mr Williams said: "Ceredigion speaks for itself: there are huge opportunities for growth in our tourism sector. A reduction in tourism VAT to 5% would mean 10,000 jobs created in Wales, which would mean 2,000 new jobs in Ceredigion. In turn, that would create opportunities for young people and keep people in our communities, rather than seeing them move away."
Only two days previously Mr Williams, who is Chair of the All-Party Parliamentary Group on Tourism and Hospitality Industry in Wales, spoke at the Welsh Grand Committee where he highlighted the issue of tourism VAT, he said:
"The Budget lacked any measures to address the growing concern at the level of VAT affecting the tourism sector; I hope that the next Budget will include such measures. Having talked to tourism operators in my constituency, I think that VAT in that sector will be a growing, emerging theme over the coming year.
"This country remains one of only four in Europe that are not taking advantage of EU regulations that would allow reductions of VAT for tourism and hospitality.
"In areas like mine, reductions in VAT on tourism could prove a huge stimulus to the tourism sector on which Wales depends hugely. This would increase the number of visitors to Wales and reduce the costs on those businesses.
Cut Tourism VAT is campaigning for the rate of Tourism VAT to be brought into line with competitor destinations within the European Union.
British families or international visitors choosing a British holiday pay almost three times as much VAT compared to a French or German break, and twice as much as one in Italy and Spain.
Cut Tourism VAT Campaigner Ingrid Ugland said, "An ever growing number of MPs from all parties have acknowledged the inequality between tourism VAT rates in the UK and the rest of Europe.
"Every single MP we have spoken to in the past few months understands that a cut in VAT would mean more jobs for their constituents, especially younger workers.  There is no doubt that our campaign is starting to increase the pressure on the Government despite the negative noises we hear from the Treasury. After all, it was Chancellor George Osborne who said during his Budget speech that 'Government Members understand that when you cut a tax rate that is punitively high, that can increase revenues'".