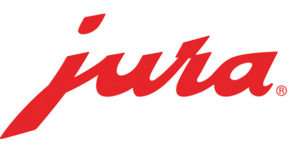 Developed by a dedicated team of Swiss engineers, JURA has revolutionised the way coffee should be enjoyed with two of its professional bean-to-cup coffee machines, the WE6 and the WE8. As a business that lives and breathes coffee every day, JURA believes consumers shouldn't have to compromise on the quality of their coffee and these two models are no exception to that rule.
The high-performance WE6 expertly prepares up to eight classic coffees, from ristretto and espresso, to café crème. It is also complete with a three-litre water tank, a coffee bean container holding 500g, as well as a coffee grounds container with a capacity of 25 portions. With comparable features, the WE8 too offers innovative technologies, a one-touch function, and a modern TFT display. In comparison, it offers 12 specialities in total, including cappuccino, latte macchiato and flat white.
Thanks to the patented Pulse Extraction Process (P.E.P.®) and the AromaG3 grinder, both machines guarantee the perfect coffee every time. Both of these beautiful models are also equally easy to care for with the Intelligent Water System (I.W.S.®), which provides optimum water quality.
Discover JURA, where quality coffee is delivered at the touch of a button: uk.jura.com