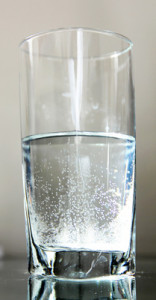 When Edward Heaton sat down on the terrace of the plush Crystal Bar of the Wellesley Hotel in London and ordered three small bottles of sparkling mineral water for himself and a client, he would, understandably expect them to cost that "bit more" more than the 60p each he would pay in his local supermarket.
However, Mr Heaton, a property advising has promised he will "never set foot" in the boutique Knightsbridge hotel again after the bill for his simple order of three 500ml bottles of San Pellegrino came to a staggering £75.
Heaton told the London Evening Standard: "I have no issue if they have a minimum charge, but they need to make it clear.
"I was meeting a client and it was a very hot day, around 4pm, and we asked for three bottles of water.
"There was no menu, we just gave our order, had the water and then I asked for a bill. It came to £75 — for three small bottles of water. I thought it was extraordinary and I quietly asked if it was correct and they said 'yes, there is a minimum order of £25 per person after 4pm.'
"I didn't want to make a scene because of the people I was with, so I paid the bill but got in touch with them later to complain."
After Mr Heaton got in touch on Twitter the hotel said it would make the policy at its Crystal bar "dazzlingly clear to all in future".
The hotel also added in a statement: "The Wellesley applies a minimum spend of £25 per person as standard after 4pm for guests occupying the hotel's cigar terraces. Guests are made aware of this policy on arrival and the rates are printed on the menus.
"Mr Heaton did send an email of complaint the following week. In response, The Wellesley's management team replied on the same day to offer its sincere apologies to Mr Heaton for an experience he deemed less than satisfactory and we would like to take this opportunity to apologise again."