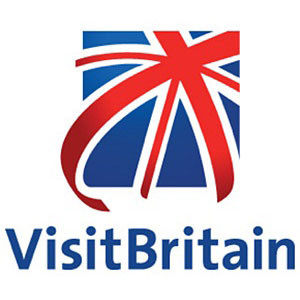 London has welcomed over 16 million international visitors in one year for the first time in history, making it one of the most popular holiday destinations in the world.
Tourists from around the globe have flocked to the city in ever increasing numbers to attend world class exhibitions, visit amazing royal palaces, dine at Michelin starred restaurants, and watch world class sporting events.
Many attractions, including the British Museum, Natural History Museum and National Gallery, experienced big increases in visitor numbers. The British Museum, boosted by exhibitions such as 'Life and death in Pompeii and Herculaneum', was the most popular attraction with over 6.7 million visitors – making it their most successful year on record.
However, the city is not resting on this success but is carrying on delivering world class cultural exhibitions, theatre and sporting events to ensure 2014 is also a momentous year.
Following the hugely successful London 2012 Olympic Games and Diamond Jubilee, the city has experienced a boom in visitors, as 16.8 million people arrived in 2013, well over a million more visitors than ever before in a calendar year and up nine per cent compared to 2012.
According to figures released by the Office for National Statistics' International Passenger Survey, visitors spent a record £11.2 billion on shopping, hotels, restaurants and visiting attractions, over £1 billion more than in 2012.
The Mayor of London, Boris Johnson, said: "These record-breaking figures are a tribute to the outstanding mix of culture, art, music and sport to be found here and more is planned. With major international sporting events including the Rugby World Cup and the Tour de France and spectacular exhibitions at the Tate and the British Museum this year, it is clear that this wonderful city will not rest on its laurels."
VisitBritain commented on figures released by the Office for National Statistics, showing that inbound tourism has grown across all of Britain's nations in 2013.
Christopher Rodrigues, Chairman of VisitBritain commented on the strong results: "We are delighted with these final results for the key post-Olympic year. Every single nation across Britain has seen an uplift in visitor numbers and, even more importantly, there have been substantial increases in spending for one of Britain's largest export industries.
"VisitBritain encourages visitors to explore all our nations and regions so I am particularly pleased that spending growth across the Rest of England (outside of London) and Scotland is faster than for London, which itself had a record breaking year.
"These strong results underpin the forecast that inbound tourism will continue to grow by over 6% a year across the rest of this decade, making a significant contribution to the UK's balance of payments and continuing to offer rapidly growing employment opportunities.
"Tourism is, and always will be, a major part of the British economy."