When the time came for Duisdale House, an award winning, independent boutique hotel and restaurant, to renovate its premises and purchase new equipment, it found itself faced with a dilemma. Did it undertake the work when the costs could be easily offset by its peak season income and risk disruption to its high service levels, or did it wait until the quieter winter months when cash flow was restricted? Duisdale House found the solution with Shire Leasing, the UK's largest independent funding house, specialists in this type of finance.

The situation was made more complex as there were seven different suppliers involved in the project, each of which required various levels of payment up front before work could begin. Co-ordinating this could have been a nightmare, but Shire Leasing offered the perfect solution for Duisdale House.

Having agreed to finance the renovations and equipment purchases through a lease agreement, Shire Leasing first set up a Purchase Agency Agreement (PAA), which gave Duisdale House access to the funds it needed to pay its suppliers up front, bridging the gap between purchase and installation with a short-term loan facility. The PAA saw Shire pay £15,300 between the seven suppliers. Once the work had been completed, and the renovations and installations were in place, the PAA converted automatically from a loan into a lease agreement between Shire Leasing and Duisdale House.

Duisdale House was able to carry out the work needed for expansion and development, without risking its precious cash flow. It was able to plan the work for the quieter months, rather than disrupt service during the peak season – and be ready to open the doors to its newly refurbished premises in time for the peak summer season.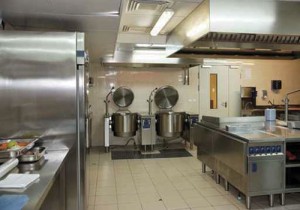 Anne Gracie, owner of Duisdale House, said "We have found Shire's PAA to be of the greatest benefit. It enabled us to move forward seamlessly with our reasonably small renovation to our kitchen and installation of equipment in a trouble free way. We could in the first instance concentrate hard on what was required so we could have full knowledge in advance of the costs involved. This possibly would not have been so well researched had we undertaken this task in the busy summer months. I was grateful for all the input and motivation from the team at Shire to keep the project flowing in the initial stages. We also benefited from having the work completed during the quieter period rather than having to wait until the summer for the cash flow to enable the project to go ahead and without disturbing our low bank rate which we already enjoyed. The communication from Shire was first class in every way, from being polite, efficient and, in our case, managing a complex job as there were many small suppliers involved. The staff were, I must say, 100% efficient from the first point of contact right through."

Shire Leasing provides flexible finance for a range of independent businesses. Its innovative approach is based on getting to understand what its customers need to fund their business development, and Shire has a range of finance and funding options tailored specifically to the hospitality sector.

Call the specialist hotel, leisure, catering and public houses team on 01827 489 206 to find out how Shire can help your business keep its competitive edge.