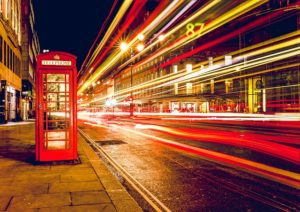 Airbnb is now roughly a third (32%) of the size of the hotel sector in London, suggests new research showing there are approximately 64,000 Airbnb listed properties in London compared to 197,970 hotel rooms, says Moore Stephens, the Top Ten Accountancy firm.
Concerns have been raised that Airbnb is taking advantage of an uneven playing field to gain market share from the more formal hotel and bed & breakfast sector in London and across the UK.
The hotel industry has complained that property owners renting out their rooms through Airbnb:
do not pay business rates;
do not pay VAT;
often have lower health & safety standards than hotels – or fail to adhere to formal health & safety standards;
are often in breach of planning regulations that put the legality of their use as holiday accommodation in doubt;
are unlikely to be advising their insurers about change in use and the additional risks involved;
create problems including security issues for other residents in residential blocks as many residential properties do not have the kind of sound proofing, etc. expected of hotels.
Many major cities around the world have already clamped down on Airbnb and have introduced stricter regulations. For example, Airbnb hosts must now:
be full-time residents and can only rent their property for 90 days in San Francisco;
pay an annual fee for a tourist licence in Barcelona;
obtain a general permit from their borough in Berlin and could face a maximum penalty of up to €500,000 for breaking any regulation.
Airbnb is not only taking market share from hotels in the UK's biggest cities, but also from smaller establishments in other tourist hotspots across the nation. The analysis by Moore Stephens shows that Airbnb listings now represent 30% of the size of formal hotel and bed and breakfast rooms in Brighton.
Moore Stephens says that its research on Airbnb is an approximation based on available sources and that the debate over Airbnb and its impact would be further enhanced if Airbnb presented its data in a more transparent way.
Peter Duffy, Director at Moore Stephens, says: "Airbnb is increasingly taking market share from hotels. Hotel groups say this because Airbnb can bypass industry regulations allowing it to undercut the formal industry."
"Everyone would welcome Airbnb being more transparent. More statistics are needed so that the impact of Airbnb, positive or otherwise, can be properly debated.
"Airbnb and other similar platforms can offer significant benefits to individuals, for those renting their property out and holidaymakers."
Airbnb listings now represent nearly a third of number of available London hotel rooms

*Most recent available data; hotel room availability from Visit Britain, data on Airbnb listings from sources including AirDNA, Airbnb UK Insights Report, AllTheRooms.com.