When Sage 200 Extra Online was withdrawn, it was the perfect opportunity for Robert McCluskey, Financial Controller at The Spa Hotel in Tunbridge Wells, to implement new accounting software that would offer advanced financial analysis, reduce the time spent on manual tasks, and gain a competitive advantage for this independent hotel. He chose Aqilla's cloud-based accounting software to help achieve these strategic goals.
Explaining his reasons for choosing Aqilla, Robert said, "Having come from larger hotel groups, I'm used to working with the level of financial analysis you get from bigger applications. QuickBooks was never going to do it, and the bigger packages are out of my range, but Aqilla is in that middle space where you can get lots of functionality from quite a light product and a low cost of ownership."
The Challenge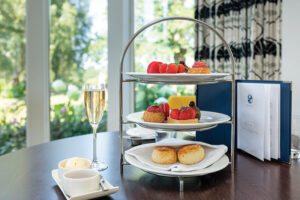 The 70-room independent hotel has several revenue streams, including a Spa and Leisure Club, restaurants, conference services and events. Different business applications are in place to support each department; the hotel management system covers bookings and housekeeping, and a spa and leisure club system manages therapy bookings and memberships. There is also a food and beverage till system, which stores information to help manage stock and predict purchasing needs in line with historic trends.
There are around 2,000 metrics that can potentially be harvested and analysed daily for improved financial control. The data from each system is currently imported into Excel. However, it wasn't possible to upload Excel data into Sage. This meant that the financial analysis could only span the volume of data the accounts team could manually input each day – on average, just 30 lines. Particularly important following the impact on the business caused by the pandemic, improved financial analysis would help the hotel control costs, increase efficiencies and make more accurate predictions.
The Solution
Sage's limitations meant that Robert could only tap into a small percentage of the total data available to him, limiting his range of performance measures and the quality of the insights from such a small data pool. Aqilla's Excel Add-In means that Robert can combine 100 per cent of his data in Excel before importing it to Aqilla. He explained, "I was only able to manually input about 30 lines a day. Now I have almost 100 automatically uploaded that I use to check costs and performance.
He continued, "With Aqilla, I push a button, and it takes seconds to populate the data. The sheer volume it can handle is incredible, and it gives me the kind of detailed insights you'd expect from a much larger system. It saves me an insane amount of time — maybe as much as two hours a day — that I can spend improving efficiency."
Robert also uses Sharperlight, a self-service BI tool integrated with Aqilla that draws information out for reporting purposes. He explained how it saves time trying to find the source of discrepancies, "I'd often get to the end of the month and wonder why my spreadsheet is different to the accounts. Drawing reports from Aqilla via Sharperlight means my reporting is always in sync."
Quantifying some of the advantages the finance team have experienced since switching to Aqilla, Robert added, "The daily banking process used to take two and a half hours with Sage. With Aqilla, it takes less than an hour. The bank reconciliation process at month end that used to take three or four days now takes me less than half a day."
Streamlined, accurate accounting and access to cross-company data can help hospitality businesses recover from the challenges of Covid and get through today's turbulent economic times. Summing up, Robert says, "Our accounting needs are basic; bank rec, general ledger and purchase ledger. Mainly, I want to get large volumes of data in and out of the system, fast. The level of analysis we can get from Aqilla and our ability to combine data from various sources gives us a real advantage. I've got big system analytics from a fast and light mid-range system. It doesn't matter if it's 10 or 100 lines, I push a button on the toolbar, and the data is in."
For further information email or info@aqilla.com visit www.aqilla.com