Bacchus Wines PLDC Ltd, an independent wine merchant, offers wines to restaurants, caterers, bars, pubs and wine enthusiasts. The UK-based wine wholesaler sells top-quality, award-winning wines at prices that hospitality businesses can appreciate. They have excellent relationships with family-run winemakers in France, and the team personally select their wines to ensure top quality at great prices. In addition, they handle the import of wine into the UK, solving all freight and trade agreement issues.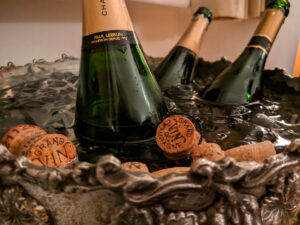 Bacchus Wines are pleased to announce its UK-exclusive partnership with champagne house Paul Lebrun. Founded in 1902, the Maison draws its inspiration from multi-generational winemaking know-how. Their Champagnes are top in their class and have beaten the biggest brands on the market in taste tests.
Bacchus Wines Co-Founder Trond Rornes told us, "We are very excited to bring the fantastic Champagnes by Paul Lebrun to the UK market. The Champagne house has been expertly making Champagne for generations, and we love the unique character and the rich taste of Chardonnay their Champagnes offer. We know our customers will love this Champagne as much as we do."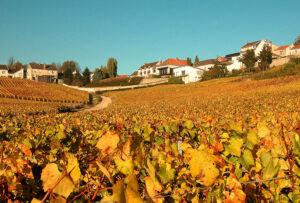 Over the decades, the Vignier-Lebrun family have adopted a progressive outlook to understand better and look after the unique terroir to grow exceptional Chardonnay grapes for their cuvees.
The grape variety is grown on their chalky soils south of Épernay and on the soils rich in rolled pebbles in Sézanne, which are rare in the Champagne vineyards. These exceptional terroirs must be protected and respected to produce their outstanding Champagne, which is necessary to achieve their Grand cru classification.
Private Chef Tim Whittam told us, "I served the Extra Brut champagne at my supper club. The Champagne solicited much praise from the diners!"
Small yet perfectly curated, the Bacchus Wines PLDC collection is handpicked and personally selected by the founders. They choose quality wines with provenance and integrity, with the utmost importance on the art of winemaking rather than mass production. In addition, they offer prices and service hospitality businesses can appreciate.
For more information, please visit https://bacchuspldc.com/