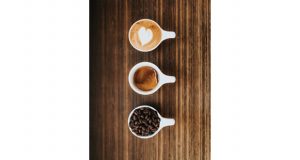 BB Foodservice, the delivered arm of Bestway Wholesale, has joined forces with the UK's market-leading plant-based brand Alpro to educate operators on the profit potential of dairy alternatives, with a new insight report – Plant-based profits.
The plant-based category has grown by £129m[1] in the last three years, and is expected to grow by 43% by 2022; operators that aren't capitalising on the opportunity risk being left behind. From coffee shops to breakfast spots, Plant-based profits offers insight and advice for operators; covering the driving forces behind the category's rise to prominence, and consumer expectations.
Steve Carter, director of trading – catering, at BB Foodservice, says: "We've seen first-hand how demand for plant-based products has skyrocketed in recent years, and it's showing no signs of slowing down. The number of consumers opting for dairy-free products has never been higher and as our report finds, they're willing to spend more to get them.
"Dairy alternative products have cemented themselves in every corner of foodservice, as evidenced by the fact that 1 in 3 people now regularly buy plant-based out-of-home[2]" continues Carter. "That's why we've called on Alpro's expertise to launch this report. Complete with recipe suggestions, it ensures operators know what their customers expect."
Vicky Bhattu, Marketing Director at Alpro UK & Ireland, adds: "The surging demand for plant-based food and drink, particularly out of home, signals a significant opportunity for operators, but only if they are armed with the insight, advice and know-how to capitalise on this fast-growing and rapidly evolving category.
"That's exactly why we're delighted to share our expertise with BB Foodservice. The report will help to educate the industry on the scope of the opportunity, and raise awareness of the variety of quality, plant-based options for the foodservice market – such as our growing Alpro For Professionals range, which has been specifically developed for baristas."
Plant-based profits launched on 08 November, with a media tour of 6 leading coffee and breakfast outlets. To download the report visit https://www.bbfoodservice.co.uk/files/AlproPlant-basedProfits.pdf
[1] Mintel, Meat-free Foods, 2017
[2] Alpro 2017