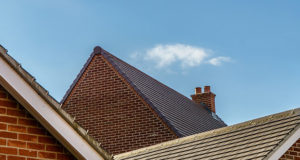 New research from Direct Line for Business   reveals nearly two thirds (63 per cent) of UK Bed and Breakfasts (B&Bs) and guest houses have experienced business disruption. The average cost to the business as a result of this disruption was £3,985, of which £3,276 was spent fixing the problems with a further £709 written off through loss of revenue.
The most common type of disruption faced by UK B&Bs and guest houses is as a result of visitors damaging a  room, an issue which has affected almost half (45 per cent) of establishments surveyed. This is followed by water damage from burst pipes and broken or damaged boilers, both of which have affected a quarter (24 per cent) of B&B owners.
Business disruption is costing B&B businesses significant revenues, along with the cost of repairs there is the loss of earnings as rooms can be out of action for some time. The most expensive issue to deal with is water damage from flooding which costs approximately £28,000 to fix. This includes the cost of resolving the problem (£22,700) and lost revenues (£5,339) while the premises is out of action. The disruption caused by flooding can last an average of 70 days before it is resolved.
The second most expensive issue to fix is a leaking roof, costing B&B owners over £9,000 and causing on average 66 days of disruption. Water damage from burst pipes also causes severe problems, costing on average £5,700, with around 17 days of disruption.
Table one: 10 most expensive types of business disruption for B&Bs
| | | | | |
| --- | --- | --- | --- | --- |
| Rank | Issue | Total cost to fix | Days of disruption | % of B&Bs affected |
| 1 | Water damage from flooding | £28,040 | 70 | 8% |
| 2 | Leaking roof | £9,192 | 66 | 18% |
| 3 | Water damage from burst pipes | £5,704 | 17 | 24% |
| 4 | Other roofing issues | £4,652 | 1 | 8% |
| 5 | Broken or damaged boiler | £4,266 | 3 | 24% |
| 6 | Blocked drains | £1,570 | 3 | 22% |
| 7 | Guest damaging room (uninhabitable) | £477 | 3 | 4% |
| 8 | Guest damaging room (still habitable) | £379 | 2 | 45% |
| 9 | Insect or animal infestation | £377 | 2 | 10% |
| 10 | Access to the property blocked meaning guests couldn't get to the property | £102 | 1 | 1% |
Source: Direct Line for Business 2018
A large proportion (48 per cent) of B&B businesses affected by these issues had to shut their doors completely until the repairs were completed. As a result, nearly two fifths (38 per cent) lost bookings, while a fifth (19 per cent) suspected that they lost return business. One in seven (14 per cent) received complaints from existing customers, while the same number received negative reviews online.
These issues have hit B&Bs hard; more than two fifths (43 per cent) had to use up cash reserves to fix the problems, while 37 per cent had to put personal money into the business. As a result, a third (33 per cent) saw a reduction in profit, while a quarter (23 per cent) saw a reduction in revenue. One in five (20 per cent) B&B owners believes that customers affected by the issues did not rebook.
David Weston, Chairman of the Bed & Breakfast Association said: "B&B owners work tirelessly to provide an outstanding service to their guests, but unfortunately all it takes is flood damage or a leaking roof for them to have to close their doors to guests, significantly affecting them financially. It is important owners look at insurance cover to guard their business in the event of disruption and, ideally, they should choose a provider that will help them get back on track quickly to minimise disruption for guests."
For B&B businesses that experience continued disruption where they are unable to house guests, it is estimated that the average establishment would only be able to last about five months before shutting down completely. One in seven (14 per cent) are on such tight budgets they would need to shut within a week, while one in 12 (eight per cent) would need to shut down immediately.
In light of this risk to operation, B&Bs would be willing to pay an average of 17 per cent over the market price to have repairs carried out immediately, with four per cent willing to pay more than double the market rate to get their business back up and running.
Carly Menken, Head of Trading at Direct Line for Business said: "Running a B&B can be a dream for some people; however, if things go wrong, it can quickly turn into a nightmare. Roofing issues and blocked drains can be avoided if the property is maintained well, but some issues such as water damage or guests damaging rooms can be more of a challenge.