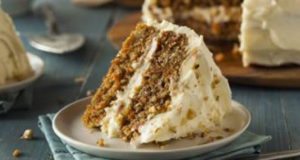 On Friday 28 September, from 8am – 12pm, Bedford Lodge Hotel & Spa will host a Macmillan Coffee Morning, in partnership with Tiptree Patisserie, to raise vital funds for Macmillan Cancer Support. In 2017 the Hotel raised almost £400 for Macmillan Cancer Support through its Coffee Morning event, and this year's event will aim to beat that total.
Bedford Lodge Hotel & Spa's annual Coffee Morning will be held in its stylish Roxana Bar, and visitors will be able to enjoy a hot drink with a cake of their choice, for just £5.00. In support of the Hotel's event, Tiptree Patisserie, an Essex-based bakery, has donated a selection of cakes – including Carrot Cake, Coffee Cake, Chocolate Gateau and its award-winning Victoria Sponge. A selection of cakes will also be created by the chefs of the Hotel's 2AA Squires restaurant, led by Sean Melville – Executive Head Chef, who was recently awarded 'Chef of the Year' 2018 at a regional food and drink awards ceremony.
Also available for £3.50 with a hot drink will be Bedford Lodge Hotel & Spa's popular cookies, with flavours including double chocolate chip, white chocolate and macadamia, and mixed berry.
Whether guests opt for cookies or cake – all proceeds from the Coffee Morning will go to Macmillan Cancer Support, to help the charity with its mission to support everyone affected by cancer.
Noel Byrne, Chief Executive at Bedford Lodge Hotel & Spa, said: "The work that Macmillan Cancer Support does is so important – one in three of us will get cancer, but the charity's goal is to make sure that no one faces cancer alone. The Macmillan Coffee Morning is a fantastic way to raise awareness and funds for this exceptional charity; as well as providing a great excuse for a catch up over coffee and cake."
"We have maintained a strong relationship with Tiptree Patisserie for five years and our guests are always delighted by the delicious, high quality cakes they provide for our annual Coffee Morning – by working together again this year we hope to raise even more funds for Macmillan Cancer Support and the charity's excellent work."