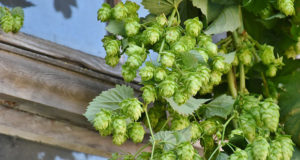 The price of a pint looks set to rise after this summer's heatwave has affected Bali harvests according to report.
The price of barley has risen significantly after the recent hot weather seared harvests across Europe, in addition, other costs, such as energy, are also increasing.
The report states that barley represented an estimated 20% of total costs of goods sold for the average brewer. "Average barley prices have increased significantly in the past few months, mostly due to the heat wave in western and eastern Europe over the summer," he said.
At the end of August, UK barley prices were up 37% year-on-year, while in France they were up 23%. The report also cites US Department of Agriculture data which puts world barley stocks at their lowest levels since 1984.
The price of buying a pint has been increasing in recent years, with the average pub price for a pint of bitter breaking £3 mark to hit £3.05 in 2017 and has already increased by another penny this year.
For lager the the pint is £3.65, a 7p increase on 2017, according to British Beer & Pub Association data.
However, Brigid Simmonds, the chief executive of the British Beer and Pub Association, said it was too early to assess how the hot weather would affect malting barley harvests in the UK. "Weather conditions, whether good or bad, can have a positive and negative impact on yields, which can influence pricing," she said.
"This is something we are keeping a close eye on, however it is worth also bearing in mind that the UK is a net exporter of malting barley and in that sense we enjoy a degree of self-sufficiency."