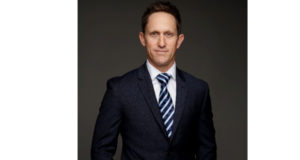 The deal, which will see all the nine properties activated into Best Western's soft brands over the next 12 months, comes on the back of news that Best Western is on track for a record recruitment year for the second year running.
Sir Robert Peel, chief executive of Peel Hotels Plc, said: "I was looking for a brand that would allow the hotels flexibility to maximise their independence but at the same time support us with distribution, access a global loyalty scheme and benefit from new sales, marketing and revenue technologies. Best Western Great Britain's range of soft brands and strategy for the future made it the perfect fit for a profitable partnership."
Rob Paterson, chief executive of Best Western Great Britain, said: "This deal is a great endorsement of our strategy for the future.
"We recognise that owners and operators want to retain control and leverage the independence and heritage of their properties in Great Britain. We work in partnership to provide support, strategies and resources to help them do that driving total revenue and optimising costs
"Over the next 18 months we are investing significantly in new technology which we think will lead the market in sales, marketing and revenue to make our membership more attractive and give owners and operators more compelling reasons to join us. Now is a great time to talk to Best Western."
The hotels (The Bull Hotel, Peterborough, The Midland Hotel, Bradford, The Cosmopolitan Hotel, Leeds, The Caledonian Hotel, Newcastle, The Crown & Mitre Hotel, Carlisle, The Strathdon Hotel, Nottingham, The George Hotel, Wallingford and The King Malcolm Hotel, Dunfermline are all joining the Sure Hotel Collection soft brand, and The Norfolk Royale Hotel is joining the BW Signature Collection soft brand.