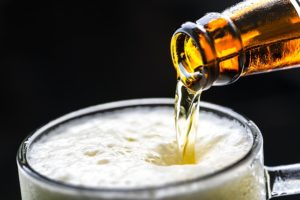 Food wholesaler Booker has capped the amount of beer and cider customers can purchase in an effort to deal with the ongoing CO2 shortage hitting the manufacturing sector.
The retailer is limiting its customers to orders of 10 cases of beer and five of cider or soft drinks, according to a report by the BBC.
Booker said in a statement: "Due to the international shortage of CO2, we are experiencing some supply issues on soft drinks and beer.
"We are currently working hard with our suppliers to minimise the impact for our customers and cannot comment further at this stage."
CO2 producers in the UK and Europe have restricted operations for maintenance, leading to a shortage of the gas, affecting a number of producers in Great Britain.
"We are currently responding to an industry-wide issue that is impacting the supply of CO2 in the UK. Our focus is on limiting the effect this may have on the availability of our products,"Coca-Cola Great Britain said, adding that production had been interrupted until fresh CO2 supplies arrived.
Supplies are due to return to normal in early July, but trade bodies have complained about a lack of communication from CO2 suppliers.