In the midst of the busy summer period, operators need to raise their tech game to ensure customer experience and operational efficiency are slicker than ever.
Call Systems Technology (CST) specialise in innovative communication technology and software solutions that transform and enhance the hospitality industry – for both customers and operators. Helping to deliver a truly first-class service whilst subtly elevating the experience to stand out from competitors.
Paging systems, specifically designed with the hospitality industry in mind, allow staff to remain readily available without being constantly visible. This allows teams to communicate effectively while still allowing the establishment to operate at its best.
Here are our top tips to make sure your summer is a sizzler:
1) Instead of getting customers to wait in a long, tedious queue, create an invisible one instead. Utilising customer paging solutions gives diners the freedom to wait where they wish – such as the bar – while reducing congestion.
2) Simple but effective, WaiterCall instantly connects front and back-of-house for the slickest service. Instant communication eliminates the need to run back and forth from the kitchen pass, leaving more time to upsell drinks and maintain high levels of customer service.
3) With many operators currently short-staffed, call buttons allow customers to instantly gain a team member's attention when needed, making it easier to order additional food and drink or request to pay the bill.
4) Two-way radios provide instant communication between managers and kitchen staff.
Meaning table turns are increased, incidents are dealt with immediately, and the overall guest experience is enhanced. No guessing or time wasted – just clear communication.
Keeping on top of the latest technology not only relieves stress for staff during busy periods but also helps improve simple operations, keeping customers happy and most importantly, loyal.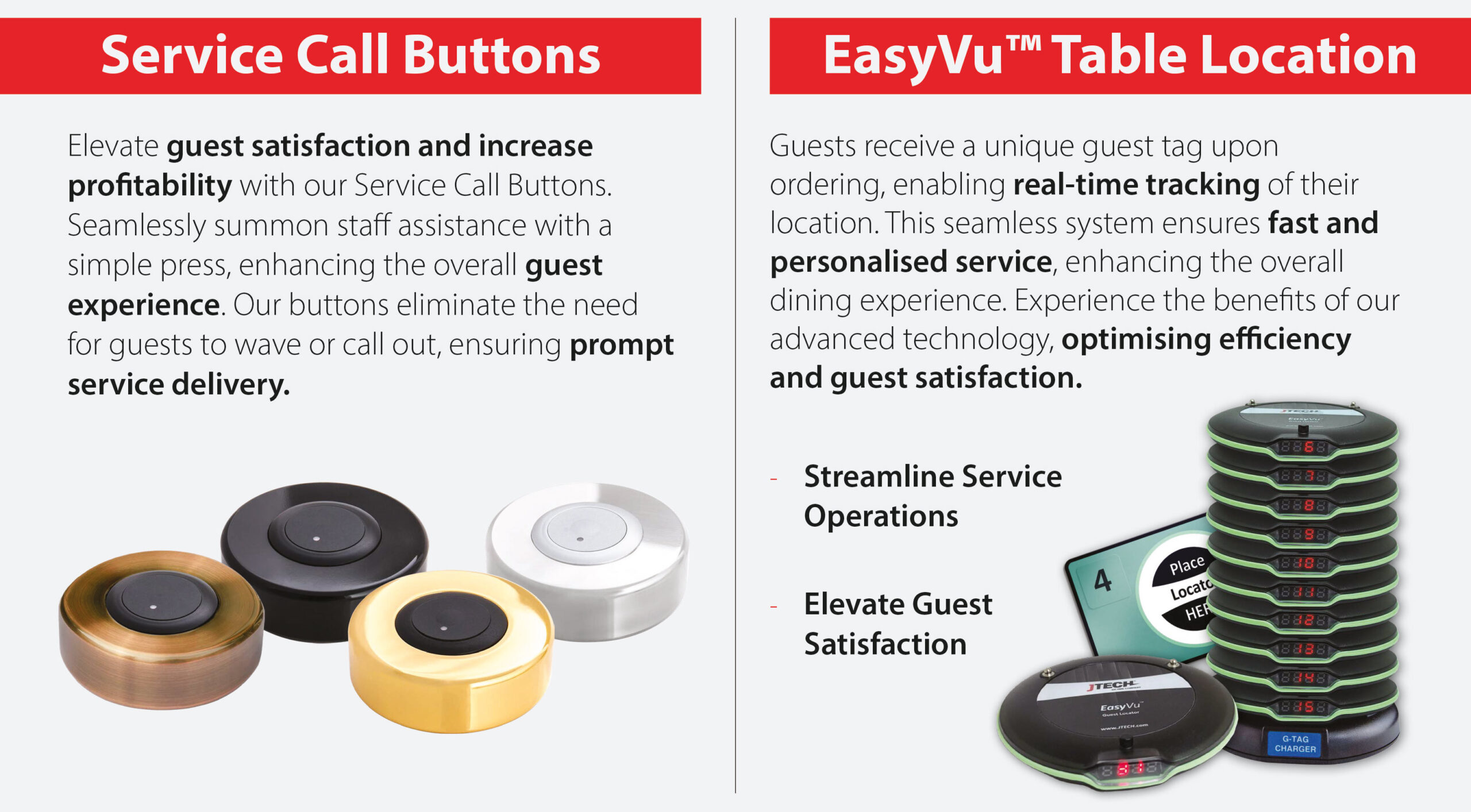 For more information on CST:
www.call-systems.com
solutions@call-systems.com
020 8381 1338