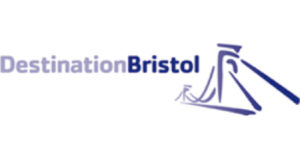 Following a successful bid for funding from the Discover England Fund, Bristol has been recognised as an Urban Food Hub: a food and drink destination with international ambitions.
One of 11 successful regional bids, Bristol will focus on 'Developing the Urban Food Hub' – an initiative that recognises the city's growing national and international reputation as a centre of excellence in food and drink, from Michelin-starred restaurants to inventive micro-breweries.
"The Bristol region is bursting with incredible food and drink, and it's so much more than just having somewhere to eat," said Kathryn Davis, Destination Bristol's Head of Tourism.
"Often the everyday offer of a Sunday roast, afternoon tea, or a pint in the local can seem like a fascinating and quirky custom to international visitors. This initiative is about uncovering those experiences – tours, tastings, chef's tables, opportunities to meet producers and getting into kitchens to learn skills.
"Our aim is to help bring these experiences to market, working with the professional travel trade to ensure they are bookable before travel and are used as motivators to visit the city and create special memories."
In the third and final year of funding, the projects are designed to showcase destinations and experiences across the country to overseas markets, driving inbound tourism and boosting the domestic market. The projects announced this week target international visitors from the GCC region, the Nordics, Spain, Portugal, the US, and Ireland.
According to VisitEngland, the Bristol project will "focus on food and beverage products and activities from businesses that might normally be considered outside the tourism landscape, promoting Bristol as well as the rural area surrounding the city, as a destination of excellence in food and beverage experiences."