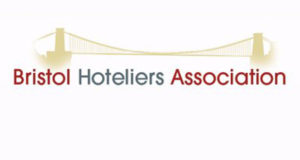 The Bristol Hoteliers Association (BHA)which represents Bristol's largest hotels has called on the city council to clamp down on people using the Airbnb platform to rent out rooms in their homes, and is calling for an outright ban in some areas.
BHA says there are now nearly 2,000 properties registered in the city on the popular room-booking platform, and claims not only are these rooms and properties being made available on an uneven playing field but could also be putting people at risk from a health and safety point of view.
BHA chairman Imran Ali has called on the council to launch an urgent review into the rise of the number of properties and rooms on Airbnb and follow other cities who have clamped down on unscrupulous operators.
He said the council could come up with a series of strategies that will help mitigate the impact Airbnb is having on Bristol's hospitality sector, including anyone who wants to offer their room or property can only do so only under license where they pay a sliding scale fee based on the number of rooms or size of their property.
He also wants all Bristol Airbnb properties to be certified for health and safety as well as fire checks, and he wants any rooms booked via the online booking platform to be tracked so that HMRC is aware of the income being generated by the owner.
Furthermore, the BHA is calling for the introduction exclusion zones based on the city's ward boundaries, similar to a ban introduced by other cities across the world, and also wants local residents to have the option to object to any properties or rooms from being offered in the street in which they live.
Imran said: "Why should hotels and B&B owners have to pay business rates, VAT and comply with rigorous health and safety checks, fire assessments, PAT testing, visits from environmental department and undergo food hygiene tests while those offering their property or rooms on Airbnb don't have to do any of these things.
"The dangers are there to see from both a business and health and safety point of view.
"Also, while I don't want to tar all Airbnb owners with the same brush, it's highly debatable whether all of Bristol's Air BnB landlords declare their income to the taxman!"
Current figures reveal that the average room rate in Bristol on Airbnb is £73 per night, which is very close to what the Bristol hotels would be charging as an average over the year. Broken down further in Hotwells and Harbourside average room rate is £104 per night, Clifton Down £141 per night while in Central it's £84 per night.
Imran added: "The sums are easy to do. If you rent out your property in Clifton Down seven nights a week that works out at £987 per week!
"We're happy for competition however it has to be on a level playing field. If nothing is done, hotels and B&Bs will close. The council will then start to lose income from taxes they currently receive from these legitimate businesses. Food and drink suppliers will lose trade, cleaning services will no longer be required and people will lose their jobs. It's that serious and I can't put it more bluntly.
"I will be raising this issue urgently with the council and will be putting together proposals that will protect Bristol's hotels and B&Bs.
"Claims by Airbnb that it is only helping to diversify and grow tourism are profoundly wrong and it's having the complete opposite effect.
"What will it take for this to be regulated properly – a fire or a dangerous accident and then we have a fatality on our hands? I seriously hope it won't come to this, but Bristol Council can't continue to ignore what has become a major issue for the city's hospitality sector."