British Beer & Pub Association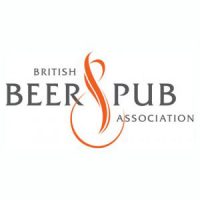 The British Beer & Pub Association is the leading body representing Britain's brewers and pub companies. The Association is more than a century old and was originally founded as the Brewers' Society in 1904. Our members account for some 96% of beer brewed in Britain today, and own more than half of the nation's pubs. These members are also diverse in their activity – from international brewers, to market-leading managed pub companies, the nation's largest tenanted pub companies and historic family brewers. This diversity of membership enables us to speak up for the industry, championing its cause, whilst also being able to credible claim a wide representative base.

The Association exists to promote and protect one of the nation's most iconic and important industries. Not only is it a significant contributor to the economy, but also a vital cultural icon unique to Britain. Almost a million jobs are reliant on our sector, and the economy is £21.4 billion better off.

Send Message to listing owner
Listing Title: British Beer & Pub Association