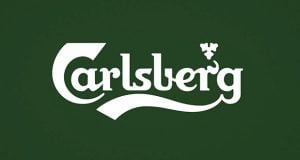 Carlsberg UK has recently launched a new marketing campaign in the UK, overturning its famous tagline by admitting it is 'probably not the best beer in the world', in a bid to drive awareness of its recently reformulated flagship beer – Danish pilsner.
Katrina Diamonon, Consumer Insights Analyst at GlobalData, offers her view:
"The unusually direct approach is likely to earn respect from consumers who place a premium on authenticity. The gutsy campaign is part of the brand's shift in focus to product quality over brand growth. Carlsberg conceded that, in its efforts to expand, the brand lost its way and abandoned its attention to flavor and quality. This has inevitably hurt the brand, as it has other mainstream lagers, as drinkers have gravitated towards more complex and flavorful options.
"Indeed, according to GlobalData's 2018 Q3 global consumer survey, over one-quarter (27%) of drinkers are interested in – and actively buying – craft style alcoholic drinks. Significantly, an additional third (34%) are interested but not yet buying such products, illustrating the lure of craft offerings that promise a more flavorful, unique, and thoughtful brew.
"Another aspect of craft beers that are so appealing to consumers is their perceived authenticity. As mainstream beer brands continue to grow amidst industry consolidation, independent breweries have distinct identities that boast real stories with real people.
"With its latest campaign, Carlsberg is clearly playing the authenticity card by acknowledging its imperfections and, in doing so, reinforcing the brand's renewed focus on quality. It is a strategy that is likely to resonate strongly with consumers who have become fatigued by overinflated brand claims and are demanding that businesses are genuine and made accountable for their actions. Beer preferences are built on an array of factors, but in this increasingly cynical consumer culture, it is critical that brands ensure their products are not only refreshing, but refreshingly honest."