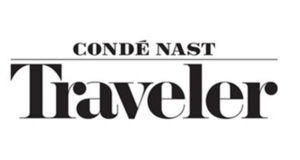 Chewton Glen Hotel & Spa in Hampshire picked up the Best UK Spa Hotel 2018 at the Condé Nast Traveller 21st annual Readers' Travel Awards.
Andrew Stembridge, executive director of Iconic Luxury Hotels, said: "We were thrilled last year to be the runner-up in this category, but this year with an amazing score of 87.59 the perceptive readers highlighted our skilled therapists, our holistic programmes and the bedrooms at this iconic luxury country house hotel in Hampshire. The luxury health spa at Chewton Glen embodies the unique purity of its New Forest and coastal location. Our staff are dedicated to ensuring guests receive the highest levels of personalised service, holistic lifestyle programmes and indulgent spa experiences within the environments of a world-class retreat."
The Spa at Chewton Glen was also listed in the World's Top 100 in the awards. Chewton Glen was the only property in the UK to be listed in the top 60 of this listing of the readers' favourite destinations, hotels, villas, spas, airlines, airports, cruises and tour operators around the globe.