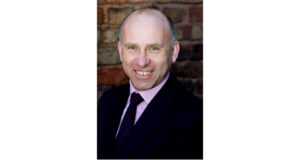 Gordon Johncox the incoming chairman of the National Association of cider makers (NACM), and CEO of cider maker Aston Manor, has called for a 2p cut per pint in cider duty in this autumn's budget, and expressed concerns regarding misinformation when he told delegates at the All-Party Parliamentary Cider Group that :"while we all work together, we can struggle when we are singled out unfairly. Sometimes it's hard not to feel under siege when time and again fingers are pointed at the cider category in isolation. We need an excise duty structure that allows all cider makers to flourish".
Adding "with our 6% market share, it's simply impossible for cider makers to be the source of all problems relating to alcohol misuse"
The new health-related duty band on still cider and perry of at least 6.9% but not exceeding 7.5% alcohol by volume due to come in at the Budget will hit "a large number of premium cider makers" and unfairly targets cider makers. Mr Johncox says policy has to be evidence-based but at the moment is "deminising certain drinks".
The NACM has opened full membership to all sizes of cider maker and Johncox said all could make a difference campaigning for the sector. Cider makers attract one million tourists a year, he added.
Group chairman Ian Liddell-Grainger MP said Parliament's challenge was to "keep the duty on cider down – this is a British success story, a British way of life". He said after Brexit in March 2019, "we need to tell the world that our cider is a world beater".