The Dingle Distillery was the first in a new generation of Irish whiskey distilleries to go into production when it launched in 2012. To achieve the flavours we want to achieve in our whiskey, we use three distinctive, hand-crafted copper pot stills to create what we believe is the ultimate Irish whiskey. Their distinctive design, incorporating a boil ball, encourages reflux and has much to do with the remarkable smoothness and purity of our spirit. We use a small, swan neck pot still to achieve our desired effect on our award-winning Gin and Vodka.
The Dingle Distillery is pleased to present these cocktail recipes: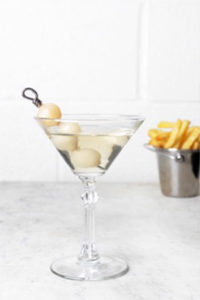 Dingle Original Gin Gibson
Dingle's coastal influence is perfect for National Fish & Chips day. Enjoy Dingle Original Gin with pickled onions in a classic Gibson.
Fill mixing glass with ice and pour over liquid ingredients. Stir for 20-30 seconds until chilled and diluted. Pierce onions on a cocktail stick and place in cocktail glass, strain drink into prepared glass.
• 60ml Dingle Original Gin
• 10-15ml Dry Vermouth
• 2 barspoons Pickle Vinegar
• 2-3 Pickled Onions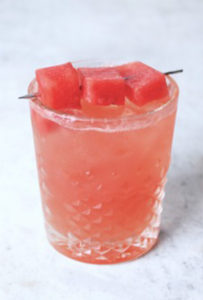 Dingle Watermelon Mule
Muddle watermelon in base of shaker, smack mint leaves and add along with all else except ginger beer. Shake and fine strain into a highball glass over cubed ice and top with ginger beer. Garnish with watermelon slice.
• 50ml Dingle Distillery Vodka
• 25ml Lime juice
• 5 chunks watermelon
• 3-4 Mint leaves
• 15ml Sugar syrup
• Ginger beer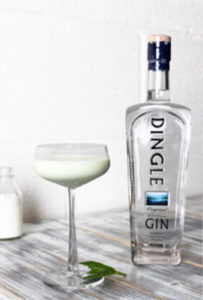 Dingle Mint Choc Chip
Icecream always melts in the heat anyway, so indulge in this vodkabased creamy treat that tastes just like melted mint chocolate chip
icecream. Shake all ingredients vigorously to chill and dilute. Fine strain and serve straight-up with a mint leaf to garnish. The single cream and vanilla syrup can be replaced with vanilla soya milk, if required.
• 25ml Dingle Distillery Vodka OR 25ml Dingle Original Gin
• 15ml Creme de Menthe
• 10ml Creme de Cacao Brun
• 10ml Creme de Cacao blanc
• 50ml Single Cream
• 5ml Vanilla syrup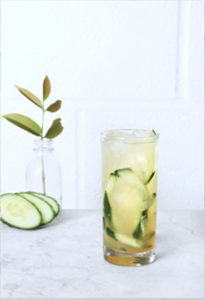 Dingle Gin Cucumber Cooler
Stay cool as a cucumber this summer with this refreshing summertime cocktail.
Place thinly shredded cucumber In a tall glass with bitters and sugar syrup and fill with crushed ice. Pour over lemon and gin and churn to mix and distribute cucumber throughout the drink. Top with more crushed ice and slowly 'bleed' the elderflower liqueur on top of the drink. Garnish with cucumber slice.
• 40ml Dingle Original Gin
• 25ml Lemon Juice
• 10ml Sugar syrup
• 2″ sliced cucumber
• 2 Dashes Cucumber bitters
• 20ml Elderflower liqueur