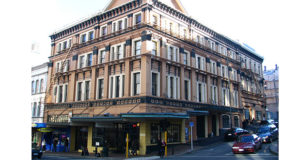 October was a banner month for hotels in the UK, as strong growth was recorded across all revenue-generating departments and driven by a range of demand sources. This mix helped push hotels to a 9-percent year-on-year increase in profit per room for the month, according to the latest data tracking full-service hotels from HotStats.
Growth in revenue was led by an 8.3-percent year-on-year increase in RevPAR to £102.67, which was fuelled by a 2.3-percentage-point increase in room occupancy to 83.5 percent and a 5.3-percent increase in average room rate to £122.92.
In addition to the growth in rooms revenue, hotels in the UK successfully recorded year-on-year increases in non-rooms revenues, including Food & Beverage (up 4.3 percent) and Conference & Banqueting (up 5.7 percent), on a per-available-room basis.
The growth across all departments contributed to the 6.6-percent year-on-year increase in TRevPAR for the month to £156.36. Whilst this was behind the 2018 peak of £162.59, recorded in July, it remained 10.4-percent above the year-to-date figure at £141.58.
"The robust top-line performance in October was led by demand from the commercial sector, which accounted for almost 40 percent of all accommodated roomnights," said Michael Grove, Director of Intelligence and Customer Solutions, EMEA, at HotStats. "Demand levels were also supported by the ongoing political party conference season and leisure demand from school half-term holidays. And despite Storm Callum bringing severe flooding to parts of the UK, it was a relatively settled picture, which even included a royal wedding."