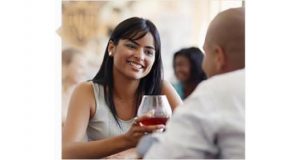 They say love doesn't cost a thing, but a new survey has revealed that, in fact, an average date night in the UK clocks in at £91, with those in London paying the most of all (£123). Globally, however, a date night in the UK is cheaper than the same date in several other major global cities.
London is now the 2nd most expensive city in the world to date in – shooting up four places in one year
The average cost of a date in the UK 2017 was £65, now in 2018 it's £91
Cities like Brighton, Bristol, York and Belfast have gotten much more expensive for dating
The only aspect of a date that is cheaper than the world average is the cost of a bottle of wine
The cheapest city in the UK for a date is the same as 2017, Cardiff
The cost of a date night in the UK
A new analysis from premium dating site EliteSingles has delved into the cost of love, revealing that a typical date night in the UK (consisting of a mid-range dinner for two, a shared bottle of wine, two cinema tickets, and a 5m taxi ride home) will set you back an average of £91.1
However, some big cities are pricier than others: A date will set you back £98 in Brighton, £95 in Bristol, Belfast and York.
If you'd like to save a few quid, then Cardiff might become your dating destination of choice. An average date night there is only £71. Other wallet-friendly cities include Sunderland (£81), Liverpool (£81), and Newcastle (£82).
Cost of a date in 15 major UK cities
 London: £123
 Brighton: £98
 Bristol: £95
 Belfast: £95
 York: £95
 Manchester: £94
 Edinburgh: £93
 Plymouth: £93
 Birmingham: £90
Glasgow: £90
Leeds: £84
Newcastle: £82
Liverpool: £81
Sunderland: £81
Cardiff: £71