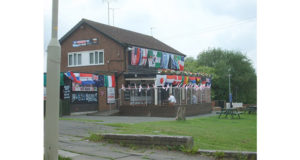 As England crashed out of the World Cup last night with a 2-1 defeat against Croatia, the tournament has generated a big boost in high street spending, for pubs in particular.
Pubs are the "winners" throughout the World Cup, according to new data from marketing intelligence and reward specialists Cardlytics, with pubs and bars known for their coverage of sporting events enjoying the highest week-on-week increase in spending throughout the tournament.
With an estimated extra 10 million pints sold for last night's semi final the Treasury also benefitted by an extra £4.5 million. This uplift in extra tax follows Treasury "world cup windfalls" of £7.2m for the group stage, £2.7m for the Columbia game and £3.6m for last weekend's Sweden game
Pubs which saw a spike in sales include Walkabout (152.5%), O'Neills (76.9%), Peach Pubs (24.7%) and Slug & Lettuce (22.9%), with the pubs and bars category as a whole seeing increases sales of nearly 15%.
"Football fans have become a huge consumer group, particularly during big ticket events such as the World Cup," comments Duncan Smith, commercial director at Cardlytics.
"Our data shows the British high street economy has been one of the main beneficiaries of this year's tournament during an otherwise challenging period.
"In particular, pubs and bars have led the charge, with spend peaking during the week of England's first knockout game against Colombia."
Mark McGinty, MD of Operations at Hawthorn Leisure recently spoke to the BBC about the positive impact the 2018 World Cup is having on pubs throughout the country. During the tournament so far, Hawthorn Leisure, the pub company that thinks differently, has seen an overall sales increase of 17% across its 298 pubs, compared to last year, rising to an almighty 85-90% during England's games.
Mark said: "It has been the perfect storm, the weather has been great, England played well well and the times of the games have been just right. This has provided a fantastic opportunity for all our pubs to increase their sales.
"England has exceeded all expectations this year reaching the semi-final for the first time in 28 years. The result of this has started to see friends, family, and neighbours in their local communities all come together for this memorable occasion choosing their local pubs to watch the game for the atmosphere."
However, Mark believes that it isn't just during the tournament itself where pubs will be reaping the benefits, with the overall experience leaving a positive taste in consumers' mouths, driving them back into their community locals. He continued: "We see The World Cup as a long term benefit for pubs especially for community pubs. They have been struggling over the last few years and this is an opportunity for those pubs to showcase their offering and get those people back in. These pubs are so important for the community, we hope that people will return once the pub has created a memorable experience for them."