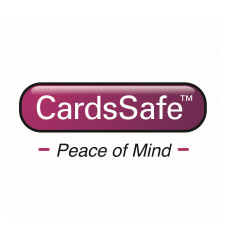 CardsSafe Limited
Retain Credit & Debit Cards and Be PCI Compliant While Increasing Profits
The CardsSafe® system is now the "best practice" way of handling credit and debit cards retained by merchants in the UK hospitality industry. More than three thousand venues now use the system every day and when managers share their experience they report these financial benefits:
• Chargeback drops by more than ninety percent (90%)
• Walkouts are reduced by at least fifty percent (50%)
• Tab mistakes drop significantly and finally –
• There is a major uptick in sales
In addition, their customers really appreciate that their security concerns are dealt with in this easy to use system as offered by CardsSafe limited.
In addition to the commercial benefits therefore, the CardsSafe® solution helps merchants become PCI compliant, which truly gives peace of mind for all!