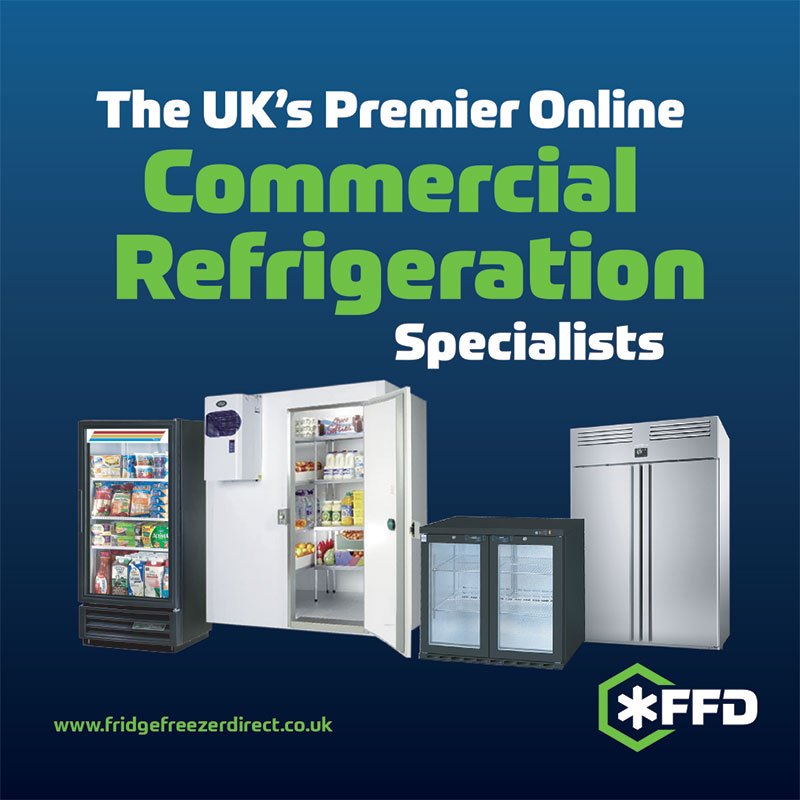 Fridge Freezer Direct
Our Mission
Our mission at Fridge Freezer Direct is to deliver dedicated service and support to each and every individual customer and all at competitive prices. We believe that offering quality commercial refrigeration that suits every budget shouldn't be at the expense of reduced customer service. We continually strive to give our customers a fully rounded shopping experience from offering impartial, expert advice on choosing the right product and a seamless, easy to use checkout process through to stress-free delivery and full aftercare.
Our History
Fridge Freezer Direct Ltd has been trading online for over 10 years, although the business started out as Empire Drinks & Refrigeration Ltd (our sister company) trading as Fridge Freezer Direct. Our directors and some of our long serving staff have over 20 years of experience in the commercial refrigeration and catering equipment industry and use this knowledge to fulfil our mission to become the Number One online authority in our sector. We believe in offering all our customers, old and new, free, impartial advice plus genuine value for money and the best price possible on all our products.
With Circa 13,000 products sourced from over 30 different manufacturers and distributors, we are confident we have everything you could possibly need for your business. Our loyal customer base includes restaurants, bars, bistros and many, many other similar establishments from all corners of the country. We are also proud to have served many public sector organisations from police forces, MOD and hospital facilities all over the UK. Hailing from Hinckley, Leicestershire, we are perfectly situated in the middle of the country.
Our Suppliers
We source our extensive range of products from over 30 suppliers and manufacturers. From entry level products to some of the biggest names in the food service equipment arena, we can cater for every budget. Our strong relationships with the likes of True, Gamko, Foster and many more quality manufacturers allow us to offer our customers superior advice, products, and support all with great prices.
The majority of our suppliers are based in the UK ensuring that delivery is swift and our customers receive their orders in the shortest time possible. While we mainly distribute to the UK mainland, we are able to (and have previously) shipped to Europe and elsewhere in the world. If you need help shipping equipment worldwide, get in touch. We can help to make arrangements with couriers and shipping companies to make sure your equipment ends up where it needs to be.
Our Team
At the heart of FFD are our dedicated teams. Each team specialises in their particular area, yet all work succinctly together to deliver a well-rounded professional experience for each and every customer. Continuously striving to develop and grow, our team undertakes regular training to guarantee that our customers can benefit from the highest level of expertise.