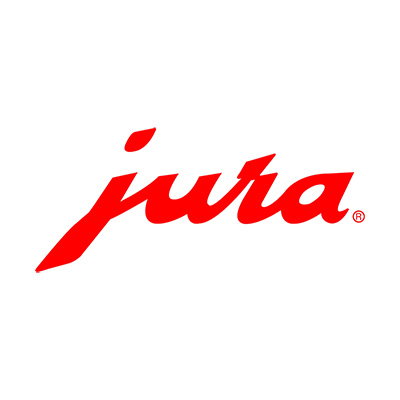 Jura
JURA, a significant innovator in luxury Swiss made bean-to-cup technology, offers the ideal coffee solution for organisations that are looking to give their customer's a luxurious bean-to-cup experience.
JURA Professional automatic speciality coffee machines are the optimum choice wherever 10 to 200 speciality coffees are consumed per day.
JURA automatic speciality coffee machines are designed to make the perfect coffee every time. They feature many different programming options so that you can vary your coffee to enjoy your favourite bean varieties and specialities. JURA offers a wide selection of speciality coffees both with and without milk, from ristretto to cappuccino, at the touch of a button. Innovative technologies create the perfect result every time – always freshly ground, not capsuled.
With an intuitive operating concept, large capacities and TÜV-certified cleanliness, the machines require minimal maintenance. Integrated rinsing and cleaning programmes ensure perfect cleanliness– and delicious coffee – at the touch of a button.