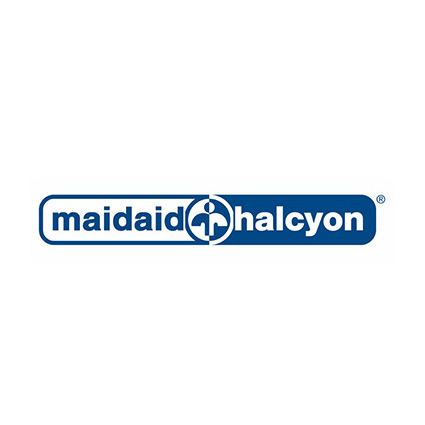 Maidaid Halcyon
Maidaid Halcyon has achieved the impressive milestone of supplying cost effective, high quality products to the professional catering industry for over forty years. We are firmly established as leaders within the industry.
Maidaid Halcyon specialises in commercial warewashing equipment, and icemakers. Whatever the range or product type, our machines have a longstanding reputation in the UK marketplace for durability, reliability and serviceability.
Our approved distributor's network is expanding and our client base is growing, so we must be getting it right! 
The features of the Maidaid Evolution range are pretty unique within the warewashing market in the UK today – when it comes to cleaning and hygiene this is the premier range in its price category available on the market today.
Maidaid Halcyon can also offer the C, D and Amika ranges of glass and dishwashers that provide a suitable solution for the smallest country pub to major city centre venues. With extensive experience in supplying warewashing solutions to our UK distributers we are uniquely placed to provide a model that fits any sites criteria of capital budget and specification.
Maidaid Halcyon was a double industry award winner during 2016 for its dedicated comprehensive training, and picked up the Supplier of the year 'Heavy Equipment' in 2017.