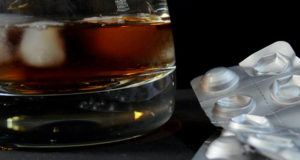 A freedom of information request by Sky News has revealed that incidents of drinks spiking has more than doubled in the past three years, according to figures from UK police forces.
Under current UK law, the adding of substances, known as "spiking" to someone's beverage with drugs or alcohol is illegal for any reason at all, which can lead to a maximum sentence of 10 years in prison. If the spiking is accompanied by a rape, assault or robbery, the sentence will be even higher.
The requests reveal a 108% increase since 2015 in the number of reports to police forces, which include both the words "drink" and "spiking" or "lacing".
In total there were 1,039 cases recorded by the forces which responded, however, victims of spiking attacks told the broadcaster that they believe incidents are vastly under-reported.
DI Daniel Boulter from Lincolnshire Police's rape and sexual assault task force agreed that spiking attacks are vastly under-reported crimes.
Speaking to Sky News he said that most people who have been targeted and had their drinks spiked will not report it to police because they get home safely with the help of a friend, bar staff or a taxi driver, adding that in his experience, police only deal with incidents in relation to sexual assaults.
Data for reports of drinks spiking is most often recorded under arrests for other crimes, like rape or assault. There is no Home Office crime code for spiking, so the data can only be an indication of the number of cases.
Former Home Office toxicologist Jim Campbell developed the Drink Detective kits.
Speaking to Sky News he said while Rohypnol was known as the classic date rape drug, in reality any drug could be used, from GHB right through to LSD.
Mr Campbell thought the figures obtained by Sky News were "a drop in the ocean" as he said, "people often feel they have no evidence to go to the police".
He said: "Victims feel like they won't be believed. They rack their brains to figure out what happened the night before, but because of the effects of the drugs they can't remember. They need answers."