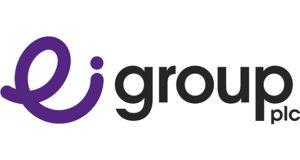 Ei Group plc has announced its results for the six months ended 31 March 2019, reporting growth in underlying Ebitda to £140 million in its first half ended 31 March 2019. Underlying profit before tax increased to £59 million. Tenanted pubs saw like-for-like net income up 1.9% with growth across all geographic regions. Average annualised net income per pub was up 2.7% to £83,100. Its managed pubs saw like-for-like sales growth of 6.0% across its largely wet-led managed house businesses. Within its managed operations, growth was on track with 357 (H1 2018: 276) pubs trading within our wholly-owned managed division.
It comes as the firm disposes of 348 properties in its portfolio, with the number of commercial properties falling from 351 to 85, and another 22 scheduled for sale. So far the net proceeds for property disposal stands at £332.7m.
Commenting on the results, Simon Townsend, Chief Executive Officer, said: "We are pleased with the trading performance of our Group for the first half of the year. We continue to deliver sustained like-for-like net income growth within our core Publican Partnerships business and are generating strong returns as we expand our Managed Operations and Managed Investments businesses.
"Despite an environment of unprecedented political uncertainty and inflationary pressure from increases in the national minimum and living wage, consumers continue to support their local pub. This consumer resilience, combined with excellent operational execution and effective capital investment, provides us with the confidence that we can maintain our growth momentum for the year as a whole, despite some challenging comparative trading periods ahead of us in June and July.
"The completion of the disposal of 348 commercial properties in March represented a significant milestone for the Group. We have demonstrated our ability to grow value through the transfer of assets to their optimum use and then to unlock that value through monetisation providing evidence of our strategy in action. We are using the significant cash proceeds received from the transaction to accelerate our debt reduction plans and to deliver value to our shareholders.
"We are pleased to announce today a further £30 million share buyback programme, in addition to the £55 million programmes previously announced in this financial year."