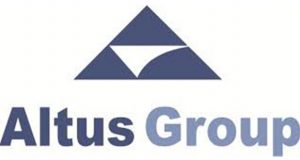 Chancellor Philip Hammond's plan to help the beleaguered high street through a near £1bn, two year business rates reduction, may be thwarted by European Union state aid rules, real estate agents Altus Group have claimed.
The chancellor will slash business rates next April by discounting bills by a third for those retail occupied properties with a rateable value of less than £51,000 for 2019/20 and 2020/21 until the next revaluation comes into effect in April 2021, which equates to a tax cut of roughly £450m in each of these years. The chancellor has said this will provide an annual saving of up to £8,000 for each property eligible.
However, the discount will be subject to EU rules which limit state aid to €200,000 (£174,265) per business over a three year period, and the Altus Group say this means shops, pubs and restaurants that were part of large chains would likely miss out.
Robert Hayton, head of UK business rates at real estate advisor Altus Group, analysed over 6,700 retail sites in England and Wales occupied by large shop, pub and restaurant chains.
Hayton said of the retail sites operated by large chains that he analysed, over one in five, 1,487 out of the 6,728 in total, had a rateable value of less than £51,000 and were eligible to the new retail relief announced at the budget. He added that "most large chains will reach the de minimis regulation limit pretty quickly one way or another and will be precluded."
Hayton cited the £1,000 discount which was handed to pubs with a rateable value of less than £100,000 during the first two financial years after the revaluation and said: "Whilst nearly 25,000 pubs met the criteria for that discount, less than 18,000 actually received it".
While the UK officially exits the European Union on 29 March 2019, before the start of the next financial year, after the transition period, the UK has proposed to maintain a "common rulebook" on state aid that would "mirror" the EU's current legal regime and would apply throughout the UK and across all sectors of the economy.