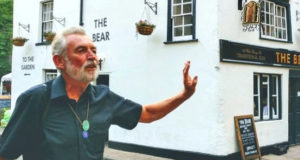 Oxford Official Walking tours, run and managed by Experience Oxfordshire, have launched an exciting new Purely Pubs Walking Tour of the city.
The new tour is a modern twist on a conventional walking tour and a great way to explore Oxford. Ideal for anyone interested in not only the rich heritage of the City of Dreaming Spires but also that of the traditional inns and taverns across the city with the bonus of being able to enjoy 'a pint' at the end.
The tours will be led by qualified Blue or Green Badge Guides and will provide visitors with the opportunity to discover fascinating alleyways and cobbled streets while taking in some of Oxford's most famous pubs.
Hayley Beer-Gamage, CEO of Experience Oxfordshire, said, "This is a fantastic new way to explore the City of Oxford and is a great new product development from the team. Developed and led by experts I am sure the tours will be very popular for both locals and visitors to City and is a great new addition to our growing Oxford Official Walking Tours portfolio".
Annie Macdonald, Tours Desk Team Leader for Experience Oxfordshire, commented, "On our new Purely Pubs Walking Tour, you can immerse yourself in the atmosphere of an early evening in Oxford and learn about local drinking traditions – from medieval to modern times.
"You can raise a glass to some of those most celebrated Oxford figures – including literary greats such as Shakespeare, JRR Tolkien and CS Lewis, right through to the famous TV Detective, Inspector Morse, often heard offering his sidekick a 'Pint, Lewis?'. It is an exciting new tour for us".