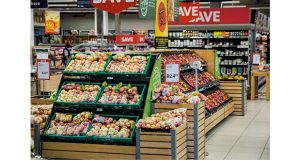 As concerns grow about food labelling in the United Kingdom, the Chartered Institute of Environmental Health (CIEH), has called for an immediate review of legislation to ensure that all loopholes are closed.
The issue has come to light following two deaths resulting from poor food labelling by the food outlet Pret A Manger, with the coroner's report into avoiding future deaths raising concerns that allergens were not "labelled adequately or clearly".
It has also been reported that some Pret A Manger dishes labelled as "Vegetarian" contained pork sausages, and that their baguettes, labelled as "fresh", were up to one year old and made and frozen in France.
The issue was raised in Parliament by Conservative MP Robert Halfon, who questioned whether the food chain was trying to "deceive" the British public and asked whether it constituted "fake labelling".
Currently food labelling in the UK is governed by the Food Information Regulations 2014, which contain potential loopholes around the packaging of goods which have been packed on a food outlet's premises.
Tony Lewis, Head of Policy at CIEH, said:
"Food safety is paramount. However, the main issue here is that Pret A Manger have done nothing illegal. The source of the problem is the current legislation that provides a number of loopholes and exceptions.
Pret A Manger, and others, have simply taken advantage of the flaws in a system that is clearly not fit for purpose.
We are calling for an immediate review of current legislation to close these loopholes and to ensure that food is properly labelled in this country."