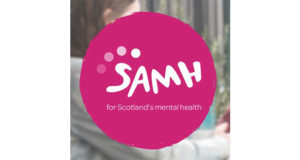 Inspire Catering is hosting its second Shine Ball fundraiser event this September (15) to raise money for the Scottish Association for Mental Health (SAMH) – with Masterchefs of Great Britain, David Hunt and Willie Pike, heading the kitchen.
Coinciding with the caterer's 10th anniversary, it follows the success of its inaugural ball last year, which raised over £25,000 for the Meningitis Research Foundation.
This year's event will take place at its client site, Aker Solutions (Aberdeen), with a ten-course meal – one for every year it has been in business – specially created to 'wow and delight' guests.
Heading the kitchen will be two Fellows of The Masterchefs of Great Britain: Inspire chef director David Hunt and Willie Pike, Inspire executive development chef.
Dishes include: confit duck and parfait; tomato consommé; scallops with creamed leeks; sea bass with langoustine and vegetable tart; pear sorbet and purée; pork and black pudding; roe deer; lemon and meringue refresher; Scotch beef; and trio of raspberries. A vegetarian menu is also available.
Inspire owners Lorna McFarlane and David Pease said: "This year has already been very exciting for Inspire Catering. We are continuing to grow our client base and are delighted to be working with some great new partners, as well as celebrating our 10th anniversary (June).
"Aberdeen has always had a special place in our hearts, given that the Inspire journey started in Dyce, and we have some fantastic and supportive clients and customers who will be joining us at this year's Shine Ball.
"We want this year's event to be bigger and better while raising even more money than last year.
"It is shaping up to be a fabulous evening which will include an auction and prize draw, music and dancing and of course – the highlight of the night – the 10-course culinary delight.
"We are thrilled to be supporting SAMH this year. The work the charity does is incredible in supporting Scotland's mental health issues.
"SAMH is building a movement of people to campaign for better mental health support for young individuals, at the earliest possible age.
"Recent stats show that three in four mental illnesses start in childhood and 10% of school children have a diagnosable mental illness.
"We want to do what we can to assist and support all of its endeavours to reduce these figures and get these kids the help they so desperately need."
Tickets cost £95 + VAT per person or £895 + VAT for a table.
For more information or to book, email lorna.mcfarlane@inspirecatering.co.uk.