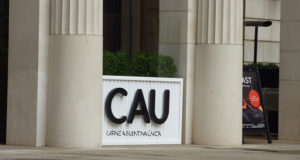 Following yesterday's news story which reported that the troubled Gaucho had filed for administration, the group has now collapsed with administrators at Deloitte closing all 22 branches of the Cau chain.
All of the Gaucho sites will be "business as usual" while administrators seek to find a buyer for the business, adding that they would also seek to find potential buyers for the Cau sites.
Matt Smith, joint administrator, said: "Unfortunately the Cau brand has struggled in the oversupplied casual dining sector with rapid over-expansion, poor site selection, onerous lease arrangements and a fundamentally poor guest proposition all being factors in its underperformance."
He added: "The Gaucho business on the other hand, which operates in the premium dining market, continues to trade well in its market segment, is profitable and has a strong underlying brand and guest loyalty."
Gareth Ogden, partner in the hospitality team at top 30 firm of chartered accountants haysmacintyre, comments:"The Gaucho administration follows turmoil in the casual dining sector which has seen restaurant group Prezzo closing 94 outlets, Byron 20 outlets and Jamie's Italian 12 outlets, among others. Whilst these brands survived through the CVA process, an earlier CVA for Gaucho Group's Cau business could not be agreed. Cau will now be closed with immediate effect in attempt to find a buyer for the standalone Gaucho brand.
"The collapse is a stark illustration of a profitable business and a strong brand being dragged down by a sister brand which expanded too quickly. Cau's rapid over-expansion has led to onerous lease arrangements in dubious sites, together with a corresponding fall in quality and service. All this in an already saturated market has proved unsustainable.
"With restaurant sales seeing a like-for-like drop of 1.8% in June is there any light at the end of the tunnel? Yes and no. The hot weather and England's strong performance at the World Cup, whilst good news for the pub trade, has hit the restaurant sector badly. Now that the football is over restaurants might expect an uptick, although as long as the good weather holds this may be limited. Whilst the signs are that demand for eating out remains strong for quality operators, there may be further challenges ahead for those who have over-expanded with poor performing sites."