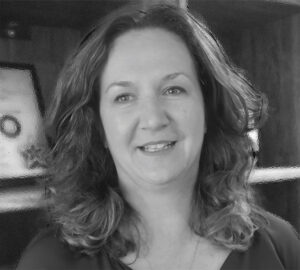 Heather Scott is Senior Business Manager at Lanchester Wines (www.lanchesterwines.co.uk)
"Great wines tell a story. But, more importantly, great wines tell your story.
"Creating a wine list that reflects your venue and elevates your offering with food pairings can be vital at a time when we're all feeling a squeeze on spending.
"The key to success is working closely with your wine merchant – and indeed all your suppliers – to identify how to maintain an optimum offering while maximising value, both for your customers and yourself. Look for a wine merchant, such as Lanchester Wines, who can provide an extensive wine range including high quality bottled and boutique bulk wines from all corners of the world. We work directly with some of the leading wine producers to make sure we're always offering highest quality wine at the best price.
"Your wine merchant has extensive knowledge as to which wine regions are offering the best value right now, which wine varietals are on-trend with consumers and which wines are similar to these 'super varietals' but could offer better value. For example, the very poor 2021 harvest of Marlborough Sauvignon Blanc caused prices to skyrocket. Because of our great supplier relationships, we had advance warning and were able to quickly develop a South African Sauvignon Blanc called Moloko Bay which has a similar flavour profile to Marlborough, and which has proved a success with consumers.
"This ability to adapt will be vital while we continue to navigate supply chain uncertainty (across the board, not just wine) and shipping issues. However, this can be somewhat negated by offering of a fluid wine list, with manager's specials and exclusive offers. Again, your wine merchant can provide staff wine training to equip your team with the skills and knowledge required to provide your customers with unparalleled wine service."
For more information on Lanchester Wines, please visit www.lanchesterwines.co.uk