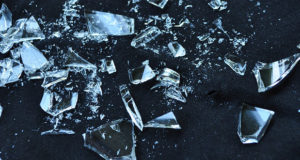 GLASSES in bars and pubs in Darwen town centre Lancashire are set to be sbannedafter 9pm following a successful campaign. The ban has come in the wake of the murder of 23 year old Jay Jay Taylor, who died after having a champagne flute thrust into his neck at the former Esco-Bar in the town centre.
A 9pm "glassware" curfew in bars and pubs will now look set to come into effect with a start date yet to be decided.
The glass curfew, first proposed in March, will mean that glasses will be replaced by plastic drinking vessels, and has received backing and funding from the council.
A total of £10,000 will be invested into the scheme, with £5,000 from the police and crime commissioner, £2,500 from the council ad £2,500 from the bars and pubs taking part.
Sayyed Osman, director of adult services and prevention at the council, said: "The police and crime commissioner and Blackburn with Darwen Council has agreed to part fund a scheme to renew plastic glass usage in Darwen with businesses agreeing to their use after 9pm.
"We are in the process of confirming the match-funding from the businesses and the details of each individual businesses requirements in order to finalise the scheme."
Councillor Phil Riley, Executive Member for Regeneration, said:
"The Council felt it was right that we do what we can to help introduce safety measures to prevent anything like this from this happening again.
"We want everyone to enjoy a safe night out and hope that licence holders will support this measure."