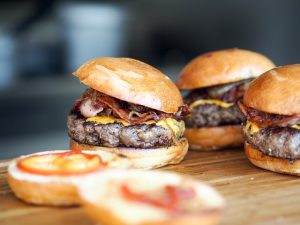 Famous Brands owner of Gourmet Burger Kitchen (GBK), has announced the restaurant chain is to initiate a company voluntary arrangement (CVA) amid financial losses.
The company said it has 17 restaurants earmarked for possible closure, which may lead to the loss of up to 250 jobs, however the company said "every effort would be made to redeploy s. The company would not comment on which locations may be closed, and will hold a meeting with creditors on 9 November.
The group has in recent months reduced administrative and running costs as well as the refurbishment of 30 restaurants and a rebrand.
Derrian Nadauld, managing director of Gourmet Burger Kitchen, said: "Given the challenging UK casual dining environment and over-rented UK restaurant estate, we are having to take tough but necessary actions to reduce our fixed cost base and restore long-term profitability.
"We have held constructive discussions with our key landlords and strategic partners and will now seek creditor approval on our CVA proposal. This will provide greater security for our staff, suppliers, landlords and customers. GBK is a fantastic brand and with the strength of our core estate, we are confident the Company will emerge stronger from this process."
The decision comes amid high street pressures which has resulted in several high profile restaurant chains scaling back or closing outlets, including. Byron Burger, Jamie's Italian and Prezzo , and Goucho who have all undertaken CVAs since the start of the year, helping them close loss-making restaurants and negotiate rent discounts.
Commenting on the announcement, Alex Probyn, president of UK expert services at real estate adviser Altus Group, said: "There has been huge growth in the casual dining market, with restaurant numbers up 15% overall since 2010.
"The race for space has pushed up rents impacting on rateable values. Extra tax for business rates coupled with rising food prices and staff costs through increases in both the national and minimum wages are creating a potentially lethal cocktail as margins are squeezed."