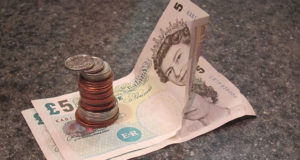 The government has been criticised for failing to act on its 2016 consultation when it announced "new plans to end unfair tipping practices and increase transparency for consumers and employees".
The government has still not published a response two years after its own consultation on plans to prevent hospitality companies from taking tips from workers.
Tory ministers had promised to act to protect staff, but a response to a freedom of information request, by The Independent newspaper revealed the business department does not appear to have begun started work on a response, prompting claims it has ditched the plans.
A spokesperson said the government was "still considering options".
Unite has been leading the fight on tipping practices in the hospitality industry since 2008. In May 2015 they successfully campaigned against Pizza Express over the 8 per cent so-called 'admin fee' it was taking from staff tips paid on a card.
Late 2017 Unite regional officer, Dave Turnbull said: "If you want to show your appreciation for good service then please tip in cash. A cash tip is much more likely to go to the people who deserve it; the low paid waiters and kitchen staff who helped make your night special and not gobbled up by greedy bosses.
"Customers need to beware that service charge is not a tip. In some restaurants workers may not get a penny of it. It belongs to the business so they can do what they like with it, using it to cover everything from customers walking out with paying to topping up senior staff wages. This is why we're urging diners to get it taken off and tip in cash."
"The government needs to stop dragging its feet and release its long overdue report on tipping. Until it does rogue bosses will continue to fine new loopholes to exploit and the confusion around tipping will persist."