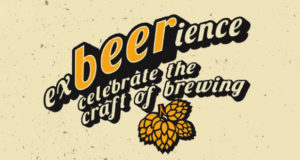 Greene King Pub Partners is expanding its range of guest ales on offer to partners as part of an autumn campaign called Ex-BEER-ience, aiming to help pubs promote a passion for good beer and to explore new flavours.
The campaign aims to celebrate the craft of brewing and means partners at more than 1,000 Greene King leased and tenanted pubs now have access to a variety of beer promotions for customers, the tools to help them put on their own beer festivals and access to a virtual tour of the brewery, as well as the expanded guest ale range.
With the busy summer period subsiding and Christmas still several months away, the autumn months are traditionally quieter for publicans. The aim of Ex-BEER-ience is to encourage Greene King partners to look at running beer festivals, marking Oktoberfest and educating their customers of new and interesting flavours available to them.
Including beer choices with food, tasting notes and beer cocktail recipes are all encouraged so pubs can help people explore new flavours of premium cask, keg and bottled beers.
John Forrest, Greene King Pub Partners managing director, said: "We've worked hard to create a whole package of beer-related opportunities for our partners, working alongside our brewing colleagues and other suppliers.
"We're also extremely excited to be inviting up to 100 of our premium partners to the Greene King brewery in Bury St Edmunds in October for a tour so they can see how our award-winning beers are created.
"We're passionate about good beer and we hope this campaign helps share that passion and enthusiasm for brewing and makes beer drinking even more accessible for everyone."