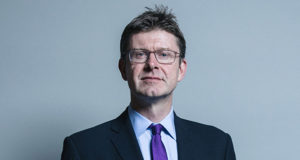 Secretary of state for business Greg Clark has indicated that business rates could be changed in order to help high street retailers.
Speaking at a fringe event at the Conservative party conference that Clark said a change in business rates would be "one way" of recognising the role that high street retailers play. He said the Treasury is conducting a review of business rates, but his view is the high street "makes a big contribution to the community, and to villages, towns and cities".
"I think some recognition of that is required. Business rates will be one way of doing that," Clark added.
The British Retail Consortium (BRC) has revealed that retailers will pay an additional £2bn over the next three years compared to the last three years. In England, the retail industry contributes approximately £7bn of rates annually, almost one quarter of all receipts.
The BRC said that business rates are "deterring investment in local communities, causing shop closures and job losses in hard-pressed communities" and preventing retailers from "delivering what their customers want in an efficient and cost-effective way".
The news follows the announcement made by chancellor Philip Hammond in August that a introduction of a tax dubbed "The Amazon Tax" for online businesses will be considered. The Chancellor said: "We want to ensure that taxation is fair between businesses doing business the traditional way and those doing business online.
Responding to the announcement UKHospitality chief executive Kate Nicholls tweeted: "Welcome recognition of the pain on the high street for restaurants, pubs and hospitality here – and their contribution. reform is vital and glad it is recognised at highest levels."