GroutGleam restore and recolour grout and tiled surfaces to like new condition incredibly affordably. No mess, no stress, no hassle, completed and reusable in hours.
This everlasting solution has huge commercial appeal with low upfront costs which result in ongoing cost savings with reduced cleaning and maintenance requirements.
Operating successfully for over 5 years, our 50+ nationwide network of Official Partners exclusively offers the GroutGleam service after completion of our full training programme.
Any grout and tiled surface in any tiled location can receive the full GroutGleam treatment.
Our list of satisfied customers grows daily and so far, includes hotels, pubs, restaurants, holiday parks, offices, leisure centres, gyms, theatres, stadiums, airports, train, and bus stations and much more.
We are not tilers, we do not regrout. Our bespoke compound overlays and chemically bonds to your existing grout resulting in an everlasting low maintenance, easy clean surface.
Example One:
20 room, independent hotel in Blackpool, affordably recoloured all 20 ensuite shower cubicles in just 6 days with one of our Official Partners.
Example Two:
After almost a decade in service a holiday lodge company with 10+ UK sites and approaching 800 cabins were concerned about the condition of their bathrooms. Their biggest complaint from customers when surveyed is the tired appearance of their bathrooms. To replace 800 bathrooms would require an investment of millions of pounds and too much downtime. To regrout 800 bathrooms would require an investment approaching a million pounds and too much downtime.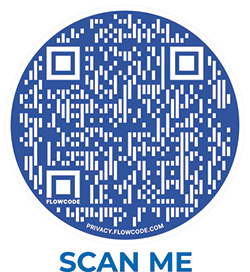 The solution to GroutGleam each bathroom will save the company hundreds of thousands of pounds when compared to regrouting. And very importantly with one GroutGleam Official Partner able to complete 2 bathrooms per day, with them being reusable within hours, there is barely any downtime.
GroutGleam is proven to be a total win win for their customers with huge savings and next to no downtime.
Tel: 01234 43 49 43
WhatsApp/text: 07515 00 50 00
info@groutgleam.co.uk
www.groutgleam.co.uk