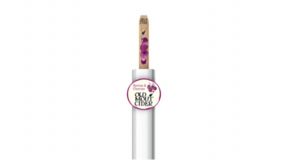 Old Mout cider has announced a successful trial of Old Mout Berries & Cherries Draught across Greene King outlets nationwide, which saw over 150,000 pints sold during the summer.
Calum Cameron, Greene King senior category manager for drinks, said: "Market share of fruit cider has grown from 0% to around 30% over the last ten years. We're seeing a very positive trend and it was clear that consumers were switching onto fruit cider as a category and were keen to explore it further.
"We started trialling Old Mout on draught in December, specifically because we wanted to test whether it would perform well in the colder months.
"We are very pleased with the performance, we've sold well over 150,000 pints this summer, surpassing our expectations and targets.
"Feedback from customers has been brilliant, from the marketing and branding, to the quality of the product in terms of taste profile and the delivery in the branded glassware, it's all been very positive."
Old Mout's Emma Sherwood-Smith added: "By launching Old Mout Berries & Cherries on draught, we can help our customers businesses grow by delivering a product that we know consumers are looking for when they visit the on-trade.
"Following the successful trial with Greene King over the past year, we've been delighted with the sales and feedback of consumers to-date and are looking forward to rolling out to the wider trade in early 2019".
Old Mout Berries & Cherries Draught (4.0% ABV) will be available to stock from January 2019.