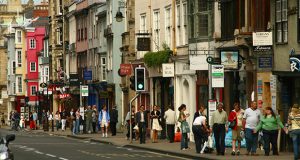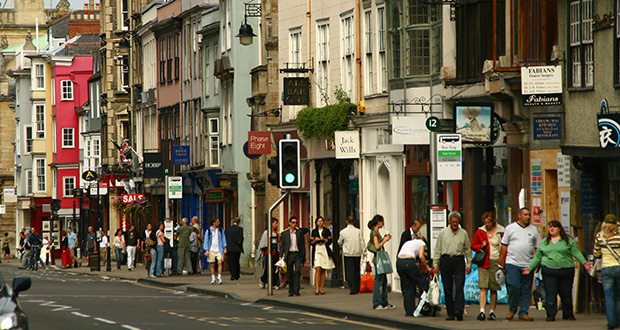 A combination of growth in online shopping, shift to in-home leisure, heightened restructuring activity and ongoing digitisation of services has seen the half-year net reduction in stores and leisure outlets on Britain's high streets reach record levels, according to research compiled for PwC by the Local Data Company (LDC).
A net 1,123 stores disappeared from Great Britain's top 500 high streets in the first half of this year as only 1,569 shops opened, compared to 2,692 closures (H1 2017 net loss: -222 stores).
Closures were most marked in categories affected by online shopping (eg fashion stores and electricals outlets) and increasing consumer preference for in-home leisure – eating drinking and entertaining at home. This shift has particularly impacted pubs and a restaurant sector dealing with cost inflation and oversupply after rapid expansion in 2016/2017.
Restaurant, catering and entertainment chains saw a net loss of 340 stores after net rises in H1 2016 and 2017. Other leisure categories such as bars and bookmakers were just outside the top five faller categories.
Lisa Hooker, consumer markets leader at PwC, said:
"Our latest research highlights the challenges facing the retail and leisure sectors on Britain's high streets. The continued rate of store closures reflects the new reality that many of us prefer to shop online and increasingly eat, drink and entertain at home. The high street is adapting to an overcapacity in retail and leisure space resulting from these channel shifts.
"Openings simply aren't replacing the closures at a fast enough rate. Specifically, the openings across 'experiential' chains, such as ice cream parlours, beauty salons and vape shops, haven't been enough to offset closures in the more traditional categories.
"Looking ahead, the turmoil facing the sector is unlikely to abate. Store closures already announced in the second half of the year due to administrations and CVAs already will further intensify the situation.
"The British high street is in urgent need of new ways of thinking and new forms of retail. Encouraging this should be a priority, and it remains to be seen if recent packages of support for the high street and reductions in business rates for smaller retailers will be sufficient to stimulate this."
The data reveals that across multiple retailers in 500 town centres, the impact of CVAs and retail administrations has introduced new categories to the fallers list (see Table1). Electrical goods and Italian restaurants are particularly prominent. This is due to the demise of Maplin (more than 50 of its stores were among the top 500 locations assessed in this research), and CVAs announced by Jamie's Italian and Prezzo, in addition to general closures by Strada.
Zelf Hussain, retail restructuring partner at PwC, said:
"The transformation of the UK high street – both physical and virtual – raises questions about how legacy retailers and leisure operators should restructure and what new investment is needed. However, the intensity of the current climate means those questions often require immediate answers.
"The number of distressed businesses in 2018 has led to a spike in company voluntary arrangements. We believe that CVAs can be helpful restructuring tools, but alone are insufficient. Our own research of more than 101,710 companies listed on Company House shows that of the 65 retailers entering into a CVA between 1987 and 2017 more than half (51%) failed, leading to another insolvency process.
"With the impact of some recently announced CVAs yet to feed through, alongside the peak time period for new CVA announcements being the first quarter of the New Year, we should brace for more high street closures in the coming months."
Greater London saw the largest number of net closures across all the regions, with leisure making up nearly half of the net closures in the capital in H1 2018 ( Leisure: -128 units). Wales was the best performing region, seeing the lowest overall net decrease in chains of -22.
Lucy Stainton, Senior Relationship Manager (Retail) at The Local Data Company, said:
"The performance of the physical UK retail landscape has well and truly passed an inflexion point. While there are still many examples of sectors and brands which remain resilient to market challenges, it would be remiss not to acknowledge the increase in store closures, seen especially in the first half of 2018 when the gap between openings and closures has widened significantly.
"Retailers and leisure operators alike are frantically trying to adjust their business models and concepts to meet evolving consumer habits. Arguably in part these latest figures reflect both; businesses which have struggled to meet consumer demand, but also conversely those operators who are actively managing and reducing their portfolios to ensure their estate remains fit for purpose."