At a time of tough trading conditions and ongoing Brexit uncertainty, a review of the current VAT situation is high on the Budget 'wish list' of many hospitality and leisure businesses. However, given the current unstable economic climate, whether the Government will be in favour of implementing a reduced VAT rate remains t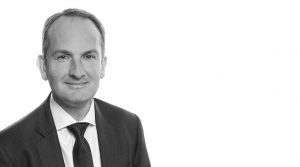 o be seen, says Robert Facer, VAT director at accountancy firm Menzies LLP.
"The issue of VAT rates on hospitality and leisure services is a controversial and much-debated one but the financial struggles facing the sector have brought this into even greater focus. In recent years, the industry has been calling for a VAT reduction, to level the playing field with other parts of the EU, where lower VAT rates apply to hotel accommodation and restaurant services. In France, VAT on tourist accommodation is 10 per cent – just half that charged in the UK (20 per cent).
"Northern Ireland has been adversely affected by the Republic of Ireland's lower 9 per cent VAT rate on some tourism-related goods and services. Last year, the Government announced it would launch a consultation into differing VAT rates, the outcome of which is likely to be reported in the 2018 Budget.
"Whilst the discrepancy between Northern Ireland and the Republic of Ireland must be addressed, many hospitality and leisure businesses would like to see a lower VAT rate extended across the entire United Kingdom.
"Lowering the VAT rate would certainly be welcomed by businesses in the industry, helping them to overcome the challenge of an increasing cost base and boosting profitability. However, it is important to bear in mind that consumers won't necessarily see the benefits of any rate change, if suppliers choose not to adjust their prices. Prior to introducing a rate change, the Government will want to consider whether the objective is to stimulate trade and boost tourism through more competitive prices, or simply to improve profit margins.
"With Brexit on the horizon, a reduced VAT rate could prove extremely valuable to hospitality and leisure businesses; levelling the playing field with other European tourist hubs and alleviating some of the financial pressures they are facing".