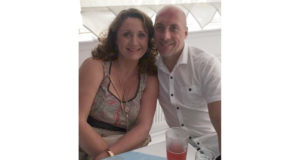 A COUNTY Durham hotel has stepped in to save the big day after a couple's wedding reception plans went up in smoke last week.
Tracey Powell of Jarrow was devastated to learn that the Mill House pub in Washington had been severely damaged in a fire just a week before it was due to host her wedding reception.
But now Ramside Hall Hotel, Golf and Spa has stepped in to offer her its Bishop's Suite along with a complimentary four-course wedding breakfast and drinks package plus an evening buffet.
Tracey, who is set to marry partner Ronnie Thompson at a nearby church this Saturday, had been preparing for her wedding day for more than a year and had been expecting to enjoy her reception and evening party in the pub's tipi.
But after the blaze on September 13, she was left desperately seeking a new venue and after her friends contacted Metro Radio to launch an appeal for help, John Adamson, owner of Ramside Estates, stepped in to save the day..
"I couldn't believe it, it was all such a whirlwind," said Tracey. "Everything was just about ready to go, we had family flying in from Spain and coming up from down south and just when it seemed we were all ready, this happened.
"I'd been at work when a friend called to say the pub was on fire, and once we realised it had been badly damaged we knew it wasn't going to be able to host our wedding.
"But after Metro Radio got involved and put out an appeal, I received a telephone call from John Adamson who invited me down and offered to help. I was speechless, it's only just sunk in.
"I can't thank him enough for what he has done. I don't know what we would've done without this amazing generous offer.
"Thanks to Ramside Estates it's gone from being a nightmare to a bit of a fairytale all in the space of a few days. Both Ronnie and I are so grateful and we can't wait to celebrate our special day at such a special place."
John Adamson added: "As soon as we heard about Tracey and Ronnie's situation, we knew we wanted to help in any way we could. They had been left in a predicament through no fault of their own and their wedding day looked to be in jeopardy.
"Our Bishop's Suite was available so we decided to offer it to them. We are also supplying a wedding breakfast, drinks package and evening buffet to ensure their day goes hitch-free.
"I'm delighted we were able to help out in this situation and I hope that we can give them a wedding day to remember."