Beer is the world's most popular alcoholic drink by far and is arguably the most perfect libation. Not only is beer refreshing, delicious, fantastic with food, convivial, it also has a supernatural ability to unite people and make them happy. Beer tastes so much better when consumed in company. It is the liquid that lubricates the best social occasions. Seven out of 10 drinks sold in a pub are beer. Without beer pubs would be wine bars.
Beer has been brewed for millennia but right now is the golden era for beer. There has never been more choice, more variety or styles, more imagination in brewing, and more excitement. This is a result of the craft beer revolution which began in the USA in the 1980s and has travelled around the world. Social media is buzzing with the beer conversation. Craft beer in the UK punches way above it weight, taking marginally less of the on-trade market share (4.9% ) than a very popular traditional ale brand (John Smith Extra Smooth at 5%) but accounting for at least 5% of the off-trade market share and growing.
On-trade operators should take heed – if off-trade sales of craft beer are growing, that means people are drinking at home and each off-trade sale is an on-trade loss. Why are people increasingly drinking craft beer at home and not in the pub? Because most pubs do not sell the types of beer that these affluent, social media savvy people want to drink and when it comes to restaurants and hotels the beer choice is so often paltry that the big spending beer drinking customers do not patronise those businesses.
There is no legal definition for craft beer and consequently the term has been been purloined by large brewing corporations as a marketing term. Originally craft was beer brewed by small independent producers developing full flavoured beers that had no resemblance to the brews produced by the established brewing companies. Craft beers by small indie brewers are often packed with hops, they are revived styles of beer from the past such as Gose, they are aged in oak barrels, they are often high ABV, they often include adjuncts such as Earl Grey tea leaves in addition to the 4 core ingredients of beer. They are not the beers that some people might describe as traditional.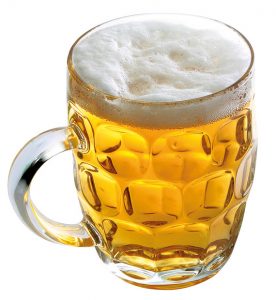 The biggest trend in craft beer has been and continues to be the popularity of India Pale Ale (IPA). There are a number of iterations of this venerable 18th century style of beer including West Coast (USA) IPA, Session IPA (low abv), Double or Imperial IPA (high ABV), Milkshake IPA (brewed with lactose sugar), Brut IPA (very dry on the palate), New England IPA (low bitterness), Black IPA (made with dark malts). In countries across the world, IPA-mania exists in the craft brewing sector. Sour beers are currently popular in the UK – even Tesco stocks Bakewell Tart by Thornbridge, proof if it were needed that sour beers are now mainstream. Another trend in craft brewing is the number of independent breweries producing pilsner and helles lager. Both of those pale lagers are very difficult to brew well because they need to be clean, crisp and well balanced. They have a low hop character and because hops can conceal the fact that a beer may not be brewed very well there is nowhere to hide. This trend for pale lagers is surprising given that the craft beer revolution happened because drinkers spurned low flavoured pale lagers brewed by huge corporations.
Craft beer can command a premium price. For a small independent brewery it costs much more to produce the beer than it does for a large brewery not least because craft beers tend to contain large amounts of expensive hops. But people are increasingly willing to pay if they are getting good, well-made beer by their local brewery. They are also paying more for what they perceive as a premium beer. International brewing corporations have lost market share to craft beer so they have developed a marketing term called 'premiumisation' in reference to some of their pale lager brands. They have designed specific glassware and new modern font dispensers. It has worked very well for brands such as Peroni and Hop House 13, owned by Asahi and Diageo respectively, and customers are paying may much more for those beers than the equivalent that are not marketed as premium despite there being little to differentiate the taste of the beer.
On-trade operators can capitalise on the trend for craft and premium beer in several ways (depending on customer base and buying policies such as tied houses) including:
• Ask your customers what craft beers they want to drink and stock them.
• Educate staff in beer knowledge, encourage them to engage with customers who want to talk about beer, and encourage them to upsell.
• Know what craft breweries and premium brands are popular
• Know what beer styles are popular and stock them.
• Stock at least one beer from a local craft brewery and highlight the localism.
• Have a blackboard listing the beers with explanation of style and brief description of taste
• Offer a range of styles of beer – not a range of brands of the same style. Why waste bar space on 4 pale lagers or traditional bitters that each taste virtually the same?
• People tend to buy lager by brand so stock a well-known premium brand and serve it in the branded glass from the branded font.
• Change the range of beers regularly if customers want it.
• Stock beer bottles and cans and highlight them to customers so they know what is in the fridge.
• Engage with customers via social media and tell them about what beers are coming on the bar next. It's free marketing!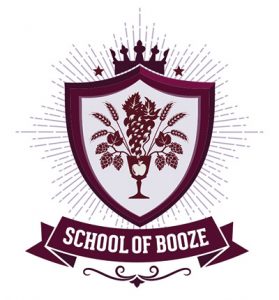 Jane Peyton is an award-winning drinks educator, beer sommelier, writer and founder of the School of Booze. She recently became the world's first accredited Pommelier (cider sommelier). Jane is the recipient of a Lifetime Achievement Award for her work in beer.