Independent Hotels Close in On Chain Hotels as UK Event Planners' Preferred Choice of Venue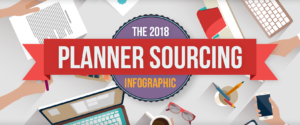 Whilst large chain hotels continue to top the league as UK planners' first choice of venue, the competitive gap between independent venues and well-known hotel chains has narrowed considerably, according to UK data analysed from Cvent's 2018 Global Planner Sourcing Report.
The study by Cvent, Inc., a market leader in meetings, events, and hospitality technology, included survey responses from nearly 3,000 event planners worldwide, including nearly 300 planners in the UK.
"The Cvent Global Planner Sourcing Report was established to track important trends in the event and hospitality industry, as well as determine the best ways venues can meet the requirements of event planners and capitalise on group business opportunities," said Chris McAndrews, Vice President of Marketing for the Cvent Hospitality Cloud.
UK results show that there is a greater desire to deliver a more unique onsite experience for event attendees. Planners are actively looking at a wider variety of venues to host their events with a quarter of UK planners (25%) booking independent hotels compared to just under a third (29%) opting to book large chain hotels. Just under a quarter (24%) also said they organise events at cultural venues – typically museums or galleries. Survey results also indicated that planners considered unique atmosphere much more important to their venue selection decision than brand or chain affiliation.
The study also revealed that there has been a 10% increase in the number of smaller meetings (1-100 attendees) arranged by UK planners since 2017, with more than half (56%) now organising meetings for up to 100 people and a fifth (20%) organising meetings between 1-20 people.
"This year's study reveals planners in the UK are increasingly looking for a venue that will make their event stand out and help them deliver an even more memorable and distinct experience for their attendees," continued McAndrews. "Coupled with the fact that there has been an increase in the number of smaller meetings being organised, it's understandable why independent hotels are now competing so effectively for group business."
Other key takeaways of the study include:
  Planners value rapid and complete hotelier response to RFPs. A third of planners (34%) stated that they would be more likely to book with a hotel that provided more thorough responses to their RFP, with a further 29% saying speed of response was also a driving factor in their decision-making process. More than a quarter (26%) noted that trust in the venue's ability to exceed their expectations was also important. 
  Planners cite peer recommendations as a key influence on their venue sourcing decision. 29% of respondents ranked peer recommendations highest among all venue sourcing influence factors.
  Planners rely heavily on online resources including web searches, sourcing platforms and reviews in their venue-selection process.