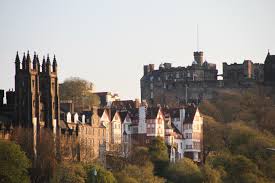 Hospitality organisations UKHospitality and the Scottish Beer and Pub Association (SBPA) have welcomed the announcement of the Food Tourism Scotland Action Plan.
UKHospitality Executive Director, Scotland, Willie Macleod said: "Scotland's fantastic food and drink sector is one of its best tourism assets and is enthusiastically supported by many of our hospitality businesses including some of the most exciting drinking and dining venues and concepts in the UK. Hospitality businesses in Scotland seek to use fresh, local produce wherever possible and enjoy close and long-lasting relationships with their suppliers.
"Support for this sector is very welcome, particularly support to create a new apprenticeship that will help secure its future prosperity."
Brigid Simmonds OBE, CEO of the Scottish Beer & Pub Association, commented:
"This is welcome news for our industry and we look forward to working with stakeholders across Scotland to achieve these ambitious targets for growth. A visit to a traditional pub ranks third on the list of things tourist wish to do when they visit, proving how vital they are to Scotland's tourism offer. Pubs have faced a number of challenges over the last decade and additional support, particularly in helping recruit and retain pub chefs will be hugely important. This is only more timely with Brexit providing challenges in that area specifically.
"Scotland's fantastic brewing industry also has huge potential with some of the world's great beers being produced right here. When tourists come to our pubs and sample our beer, they go back home with a thirst for more and thus can play a major part in growing the sector through exports."